Google has finally launched its highly-anticipated mobile operating system 'Android O' aka 'Android Oreo 8.0' with a bunch of exciting new features, at the media event in New York City on Monday, August 21.
Now a spate of OEM devices from Xiaomi, OnePlus, HTC, Samsung, Sony and others are expected to release the new Android 8.0 over-the-air (OTA) update to their flagship devices over the next few weeks. Some of the popular devices like the Galaxy S8, HTC 10, OnePlus 5/3/3T, LG G6, and ZenFone 4 series along with those released in 2017 and 2018 are expected to get the new Android update soon.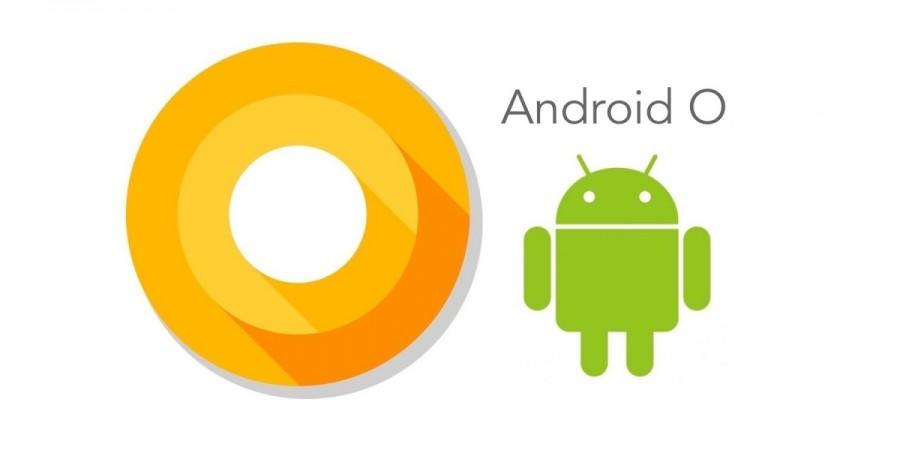 Google phones like Pixel and Nexus devices will be the first to receive the Android 8.0 OTA update, followed by the third-party OEM releases. Owners of Google Pixel, Pixel XL, Nexus 5X and 6P devices will be the privileged ones to receive the new Android update before all other OEM devices.
As for the OEM devices, OnePlus 5, LG G6 and Moto Z2 Force will be the first ones to get the Oreo update. Meanwhile, Samsung and Sony devices are destined to receive the new update by December 2017. Here is the complete list of Android Oreo supported devices:
Also Read: Google Android O releasing August 21: Roundup of top features, full list of compatible devices
Google
Google has already started rolling out the Android Oreo factory images for a spate of Pixel and Nexus devices, which are listed below:
Nokia
HMD Global has already clarified that three of its newly launched Nokia devices including the Nokia 6, Nokia 5 and Nokia 3 would be receiving the latest Android Oreo update, during its recent announcement at the MWC 2017.
All the three Nokia devices are expected to run stock Android 8.0 update out-of-the-box. However, there is no word on the specific release date for the update from the company.
Motorola
Motorola has a reputation of releasing Android OEM updates at a faster rate than its rivals and this time it will be no different. Latest flagship phones (released in the last two years) in the Moto Z, Moto G and Moto M series are expected to get the Android Oreo update. Here is the full list of supported Motorola devices:
Moto Z2
Moto Z2 Force
Moto Z2 Play (2017)
Moto G5S and Moto G5S Plus
Moto Z
Moto Z Force
Moto Z Play
Moto G5 Plus
Moto G5
Moto G4 Plus
Moto G4
Moto G4 Play (probably)
Moto M
LG
LG is yet to reveal its plans of Android 8.0 rollout for its devices. However, the following LG devices are likely to receive the new Oreo update by the end of the current year or early 2018.
LG V30 (expected to come with Oreo out-of-the-box)
LG G6
LG V20 (likely)
Andy Rubin's Essential Phone
Andy Rubin has recently confirmed during the launch of his Essential Phone that it would receive periodic updates in line with the Google phones, besides featuring stock Android like the Pixel and Nexus handsets.
Sony
Sony is always the first in line for releasing latest Android updates to its flagship devices and this time it seems no different. Sony holds the record of being the first OEM handset maker to release Nougat updates for flagship devices under the beta program last year.
We just hope that Sony does not disappoint its fans this time around and Oreo update is expected to hit Sony devices by the end of December 2017.
Sony Xperia XZS
Sony Xperia XZ Premium
Sony Xperia XA1
Sony Xperia XA1 Ultra
Sony Xperia L1
Sony Xperia XA
Sony Xperia XA Ultra
Sony Xperia XZ
Sony Xperia X Performance
Sony Xperia X
OnePlus
OnePlus 3 and 3T were among the first few devices to receive the Android Nougat update last year. OnePlus has confirmed the Android 8.0 release for its flagship OnePlus 5 along with the former flagships from last year. Here is the list of OnePlus supported devices for receiving Android Oreo:
OnePlus 5
OnePlus 3T
OnePlus 3
Samsung
Samsung is yet to announce its plans to rollout Android Oreo on its flagship devices. However, the new Android update is likely to hit a number of Samsung devices sometime in 2018 as per the ensuing rumour mills. Here is the full list:
Samsung Galaxy S8
Samsung Galaxy S8+
Samsung Galaxy Note 8
Samsung Galaxy Note FE
Samsung Galaxy S7
Samsung Galaxy S7 Edge
Samsung Galaxy S7 Active
Samsung Galaxy A7 (2017)
Samsung Galaxy A5 (2017
Samsung Galaxy A3 (2017)
Samsung Galaxy J7 (2017)
Samsung Galaxy J5 (2017)
Samsung Galaxy Note FE
Samsung Galaxy Tab S3
Samsung Galaxy C9 Pro
Samsung Galaxy C7 Pro
Samsung Galaxy J7 Prime (OnNxt)
Samsung Galaxy A9 Pro
Samsung Galaxy A8 (2016)
Samsung Galaxy J7 (2016)
Samsung Galaxy J5 (2016)
Samsung Galaxy J3 (2016)
Samsung Galaxy Tab S2 VE (2016)
Samsung Galaxy A (2016)
Also Read: Google smartly teases Android O nickname with launch reveal video
Huawei
Huawei has remained silent about its plans to release the Android 8.0 Oreo update for its latest handsets. However, speculation is rife that the following devices will get the privilege of running Android 8.0:
Huawei Mate 10
Huawei Mate 9
Huawei P10 and P10 Plus
Huawei Mate 8 (probably)
Huawei P9 and P9 Plus (probably)
Huawei Honor 9
Huawei Honor 8
Huawei Honor 6X
HTC
HTC's newest flagship phone the U11 is very likely to receive the latest Android update while the company has chosen to be tight-lipped about its release road map for Android Oreo. Nevertheless, the following devices have been widely expected to get the new update:
HTC U11
HTC U Play
HTC U Ultra
Asus
Asus isn't among the fastest to release major Android updates for flagship devices. Going by its release pattern in the past, Asus's flagship handsets are likely to see the new Oreo update being released in the next five months.
The company has, however, confirmed that both the ZenFone 3 and ZenFone 4 series are expected to get the Android Oreo update. Here is the full list:
Asus ZenFone 4 Pro
Asus ZenFone 4 ZE554KL
Asus ZenFone 4 Selfie
Asus ZenFone 4 Selfie Pro
Asus ZenFone 4 Max
Asus ZenFone 4 Max Pro
Asus ZenFone 4 Max Plus
Asus ZenFone 3S Max
Asus ZenFone AR
Asus ZenFone 3 Zoom
Asus ZenFone 3 Max
Asus ZenFone 3 Deluxe
Asus ZenFone 3
Asus ZenFone 3 Laser
Asus ZenFone 3 Ultra
Xiaomi
Xiaomi is also a bit too slow in rolling out any major Android updates for its flagship devices. The company has not disclosed any details about the Android Oreo rollout plans. However, Xiaomi Mi 6 is expected to get the update sometime in early 2018.
Here are some Xiaomi devices that are very likely to get the Android 8.0 update:
Xiaomi Mi 6
Xiaomi Mi Mix
Xiaomi Redmi Note 5A
Xiaomi Redmi 5X
Xiaomi Mi 5
ZTE
ZTE Axon 7 is the only device that is likely to get the Android Oreo update while the other handsets that were released last year may also receive the new update. The company has made no announcements yet regarding its plans to release Android 8.0 update.
Rest of the OEMs
The other OEMs including the Lenovo, Blackberry, Meizu, Yu, Oppo, leEco, Vivo and Gionee are still struggling to get most of their devices updated to Android 7.0 Nougat. Some of them like Oppo are still fancying their chances with the obsolete Android Marshmallow update.
BlackBerry KEYone is the only upcoming flagship that is speculated to receive the Android Oreo update sometime in 2018. The lack of timely updates for the rest of the OEM handsets could be disastrous, especially given the intense competition for Android smartphones these days across fast-emerging markets like India, and the rest of Asia.