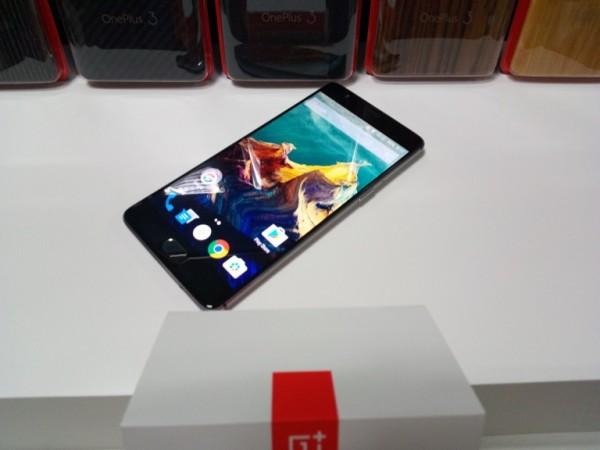 OnePlus is one of the few Chinese smartphone companies that have an extremely limited set of handsets in its portfolio. But each of the handsets has been well-received by its fans across India. Owners of OnePlus devices are now waiting for the Android Nougat, which is Google's latest software iteration.
Good news is that OnePlus has confirmed Android 7.0 Nougat release for two of its smartphones – the OnePlus 3 and OnePlus 2. But the bigger question here is when the new software would finally roll out publicly.
Well, there are some theories. According to media reports, OnePlus 3 will be the first handset in the company's portfolio to get Android Nougat, which is clear considering it is the latest flagship released by the company in June. Speaking on the subject of Android Nougat release date for OnePlus 3 smartphone, the OnePlus team said, "we cannot share a timeline right now, but we are already actively working on it."
That's a vague statement, but experts suggest the rollout should happen anytime later this year. In case not, the 2016 flagship will get updated early next year.
Next up is the OnePlus 2, the company's former flagship, which is also going to receive Android Nougat. This is not surprising as Google and OEMs contracts mandate device makers to provide firmware update service for a minimum of 18 months. The timeline of the software rollout for OnePlus 2 is unclear, but we are guessing a month or two after the OnePlus 3 gets the new software.
OnePlus X, which has a strong user community, is also likely to receive Android Nougat, but again the release date is debatable. It is likely the device would get updated after the OnePlus 2, which puts it sometime in a Q1 2017 timeline.
Finally, the last device in the company's lineup – the OnePlus One – is highly unlikely to get the software itself. There is no discussion about the first flagship's software update cycle, but users need not break a sweat over it. There are plenty of custom ROMs such as CyanogenMod 14, Paranoid Android to bump up the software version from Android Marshmallow to Android Nougat.