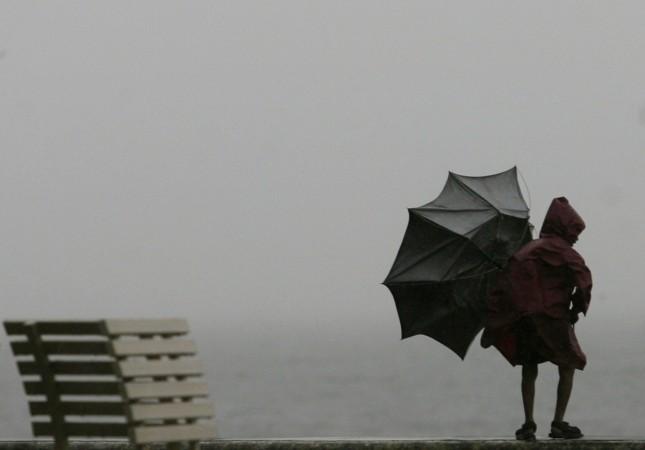 A massive operation to rescue 1400 tourists stranded in Andaman's Havelock Island and Neil Island is currently underway after weather conditions in the island improved on Friday. A joint evacuation is being carried out by the Indian Navy, Indian Coast Guard and the Union Territory administration to rescue the stranded tourists.
The Indian Air Force said that 425 tourists have already been rescued from Havelock Island in four shuttles as six naval ships, two ships of the Coast Guard, and three IAF MI-17 helicopters moved in to evacuate the stranded tourists from the Havelock and Neil Islands.
All tourists are expected to be rescued by Friday evening. The tourists have been stranded at the islands since Monday due to Cyclone Vardah.
"Relief effort is now in full swing and there should not be any problem. We have enough assets there," Indian Navy public relations officer DK Sharma told ANI.
Lieutenant Governor of Andaman and Nicobar Islands Jagdish Mukhi told the media that all help would be given to the tourists and that their needs would be taken care of by the administration. Hotels and restaurant owners have been instructed to extend bookings and provide free food to tourists.
"There has been no loss of life and property. The tourists are safe. We have asked them to stay in hotels due to bad weather. Things will be better by tomorrow. Till then, we have instructed hotels to not charge tourists for stay and food. As the situation normalises, tourists will be taken to Port Blair as flights are fully operational from there," Mukhi told the media.
"A decision has been taken that hotels, where tourists are stranded, will not take room rent from them, besides giving them food and water for free," deputy commissioner of South Andamans Udit Prakash Rai was quoted by the Hindu as saying on Thursday.
Havelock and Neil Islands, located 40 kms from Port Blair, are the most popular tourist destinations in the Andamans and have been the worst affected by the cyclonic weather.
Tourists stranded in Andaman due to bad weather: Indian Coast Guard rescue operation underway (Pic: ICG) pic.twitter.com/8fCDWiHzs9

— ANI (@ANI_news) December 9, 2016
Tourists stranded in #Andaman due to bad weather: IAF rescue operations underway pic.twitter.com/QMGirWs68t

— ANI (@ANI_news) December 9, 2016