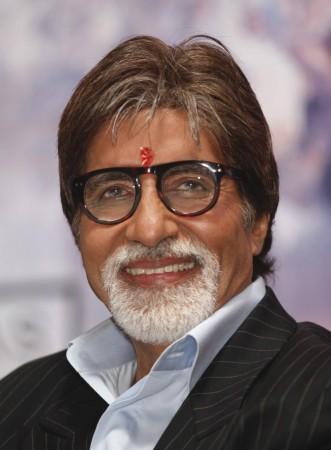 Bollywood megastar Amitabh Bachchan was bestowed with the honour of carrying the iconic 2012 Olympic torch in London on July 26.
The 69-year-old actor, who represented Indian cinema for the past 4 decades, was invited by the London Olympic Organizing Committee to be one of the esteemed torchbearers on the last day of the relay in Southwark at 10:30 am, the actor confirmed on his Twitter page on Thursday.
"OK !! HERE IT IS : Have been invited by London Olympic Organizing Committee to carry the torch in the relay tomorrow ," Amitabh tweeted.
"Honored to be asked to carry the Olympic Torch in London at Southwark around 10:30 AM !! A proud moment for me and country !" he added.
The torch, which is all set to travel through the heart of London from Camden to Westminster, will sail through several major iconic landmarks in London on its last day's journey, including St Paul's Cathedral, Trafalgar Square, Downing Street and Buckingham Palace, according to the Olympics website.
Apart from Amitabh Bachchan, other prominent personalities who will be a part of this event on Thursday include Lawrence Dallaglio, Lewis Moody, Jim Anderson, Phil Packer, Darren Fitzpatrick and Tom Davis.
Another Indian personality who will be attending the sports event is Oscar-winning music composer AR Rahman, who teamed up with Danny Boyle to compose a track for the inaugural ceremony.
"Clarifying the report on the Olympics track I am composing... It's a track in Punjabi celebrating the Indian influence in the UK. It's a part of a medley in the Olympics opening ceremony, according to Danny Boyle's creative wishes!" Rahman wrote on his Facebook page.
Meanwhile, Bachchan has thanked all his fans and other people who wished him for the honor given to him. "It has to be said and must be said now - nothing comes to me without love and support of fans, Ef, TwFmXt .. Eternally yours!!" he tweeted.