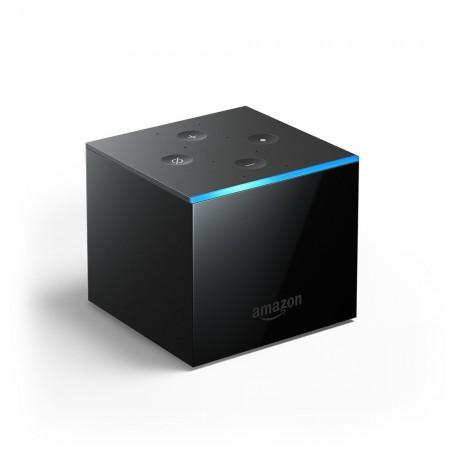 Amazon is betting huge on its digital AI assistant, Alexa, and the e-commerce giant integrated it into a new device to revamp our home entertainment system. Amazon launched Fire TV Cube media streaming player to combat the likes of Apple TV with some interesting features.
Amazon Fire TV Cube gets its name from the cube-shaped design. It is priced at $120 (about Rs 8,000) and available from June 21. Amazon Prime members can fetch a $30 discount. The affordability factor certainly favours Amazon's new Alexa-powered media player, but there's more to it than meets the eye.
Amazon Fire TV Cube, like the Echo speakers, is powered by Alexa, which lets you control the cube and by that extension the TV and other home entertainment products. If you'd rather shout out the channel than fiddle with your remote control, the Fire TV Cube is the perfect match.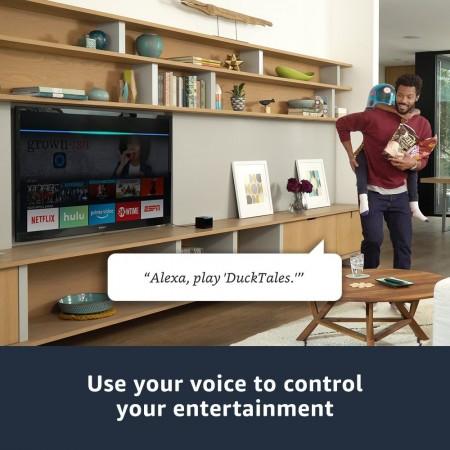 With Amazon Fire TV Cube, you can control various settings with your voice, like:
"Alexa, turn on the TV"

"Alexa, play 'This Is Us'"

"Alexa, turn up the volume"

"Alexa, launch Netflix"
And integrations with cable companies such as DirecTV, DISH and Comcast in the US, users can command Alexa on Fire TV Cube to "change the channel to 20." According to Amazon, the Fire TV Cube can be used to control sound bars, and A/V receivers from popular brands like Samsung, Sony, LG, Vizio, and more. While most of you might have already guessed, the Fire TV Cube comes with 4K UHD and HDR 10 support.
Since the Fire TV Cube is offering completely hands-free experience, you are right to be concerned about how good the voice recognition is on the player. If you've used Echo speakers, Amazon products are good at picking up far-field voices from across the room. In the case of Fire TV Cube, there are eight microphones that'll easily pick up your commands from across the hall.
"We believe voice makes it easier for customers to control their entertainment systems and watch the TV and movies they care about. And, it's just the beginning. Amazon Fire TV Cube will only get better over time with the Alexa service always getting smarter," Marc Whitten, VP of Fire TV, said in a statement.
Beyond entertainment
Amazon Fire TV Cube is not just limited to your home entertainment. The tiny square box can help you view camera feeds, control lights, thermostats and other smart home devices as well. Amazon is currently partnered with smart home brands like Ring, Wemo, Samsung SmartThings, Philips hue, August, Amazon Cloud Cam, Arlo, Wink, Echobee and TP-Link.
Amazon Fire TV Cube comes with a compatible remote with a mic, IR extender cable, power adapter and Ethernet adapter.