This year we witnessed two e-commerce giants go head to head with each other by offering unbelievable discounts and offers on items ranging from smartphones to groceries to what not. But as tempting as the discounts were, a few people just couldn't resist the offers and ended up ordering just for the sake of it.
Amazon.in has just revealed that it not only witnessed an unprecedented response to the Great Indian Festival sale but also witnessed a spike in fake orders with most of them from rural areas.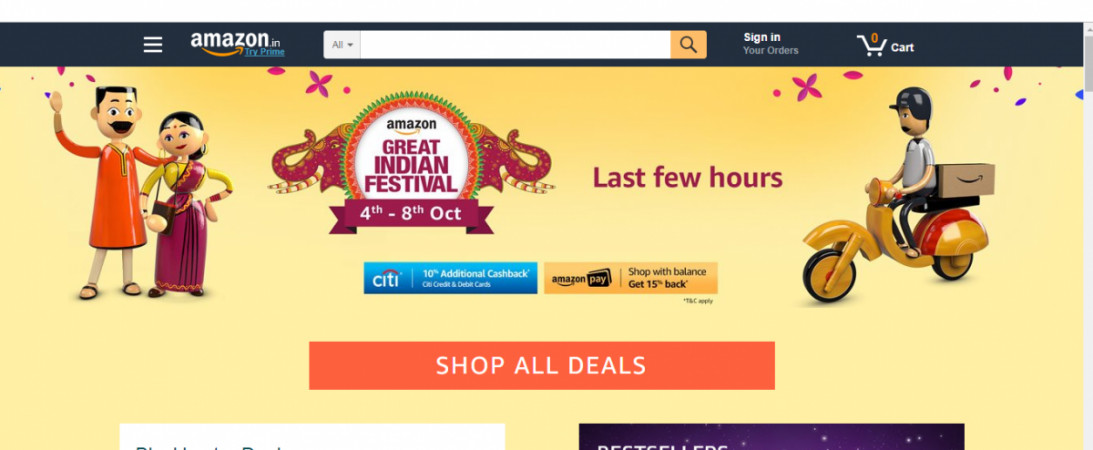 For the uninitiated, fake orders are when people place multiple orders using cash-on-delivery (COD) payment option and end up returning or cancelling the order after it has been shipped or refusing to accept the order when delivered. To avoid such cases, e-commerce companies like Amazon.in block the COD option temporarily whenever a customer places multiple orders that exceed a certain limit.
According to sellers on the platform, most of these orders came through Vakrangee, a partner of Amazon that assists shopping in rural areas. All these orders were to be paid for using cash-on-delivery option.
Amazon's local arm has been running a project called Udaan to tap the rural market in India where it partners with local shops and small businesses to help people buy their products on the platform and Vakrangee is one such partner that assists rural buyers to buy from Amazon.
To keep up with the festive demand, Amazon had increased its network from 2,000 to 12,000 stores and deployed multiple product and marketing campaigns to create awareness about the programme. However, orders received at Udaan stores were beyond Amazon's estimates and were treated as an irregularity by its internal systems as many of them were fake.
On a normal day, e-commerce companies see about 10-15 percent of their orders getting cancelled or returned, but during the festive sale, that number has grown exponentially due to the fake orders.
Many sellers on the platform are questioning the credibility of the cash-on-delivery payment option as they incur losses every time an order gets cancelled or returned.
A top-seller on Amazon.in said, "Sellers are being made to suffer financially due to low credibility of COD orders in e-commerce marketplaces. If marketplaces want to charge sellers for returns, then the system should be transparent and accommodate the feedback of sellers who are losing money due to such instances."
Amazon has assured its sellers that it is investigating the rise in such orders "Yes, we are seeing a spike in fake orders and our teams are investigating the same," an Amazon.in executive told a sellers-only group on Facebook.
Amazon has also added that while the company was trying to close the investigation soon, the process could get delayed due to the post-sale demand.