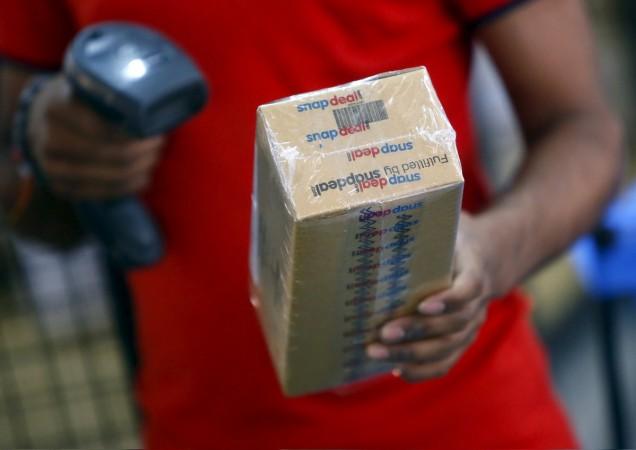 Snapdeal, an Indian e-commerce firm that competes with the likes of Amazon and homegrown Flipkart, is laying off more than 600 employees as was reported earlier. The company plans to lay off around 2,500 people and almost halve its monthly salary bill to Rs 20 crore.
Read: If you work for e-commerce site then be afraid
Besides, top executives have been asked to settle for pay cuts, accentuating the severity of the problem the seven-year-old online marketplace co-founded by Kunal Bahl and Rohit Bansal, who also admitted to missteps that eventually led to the situation.
"We started doing too many things and all of us, starting with myself and Rohit, are to blame for it," Bahl said in a communication to his employees.
A business news channel reported that the downsizing is indeed significant, as Snapdeal plans to cut down its monthly salary bill to Rs 20 crore from the current Rs 48 crore.
"Every team head has been asked to downsize his team by 40-50 per cent. The aim is to become unit economics positive by March," CNBC-TV18 quoted a source close to Snapdeal's top management as saying.
Snapdeal counts SoftBank, eBay, Kalaari Capital, Nexus Venture Partners, Alibaba, BlackRock and Temasek as its investors. The online marketplace is owned by Jasper Infotech Private Ltd. that also has FreeCharge and Vulcan under its belt.
In terms of profitability, all the three companies — Snapdeal, Flipkart and Amazon India — are incurring losses in India as a result of massive spending on advertisement and marketing.
In its fourth year, Amazon India incurred a whopping loss of Rs 3,572 crore (about $500 million) in the financial year 2015-16, a sharp rise from Rs 321 crore in 2013-14. In comparison, revenues sky-rocketed from Rs 169 crore to Rs 2,275 crore.
Snapdeal's losses more than doubled to Rs 2,960 crore for the financial year that ended in March 2016, when compared to Rs 1,319 crore in the previous year.