Amal Clooney is reportedly trying to get back Jennifer Aniston into dating, after a long break. The 49-year-old actress had split with Justin Theroux in February, after two-and-a-half years of marriage.
According to Life & Style, the Friends star asked the mother-of-two to introduce her to an eligible man for her. A supposed insider said: "Amal knows plenty of intelligent, sexy, successful men who would jump at the chance to date Jen and has been busy compiling a list of eligible bachelors."
"Amal told her she should date someone who works behind the scenes. Jen's ready to get back out there. She completely trusts Amal's judgment," the unreliable insider added.
However, Gossip Cop debunked the report and stated the story is false.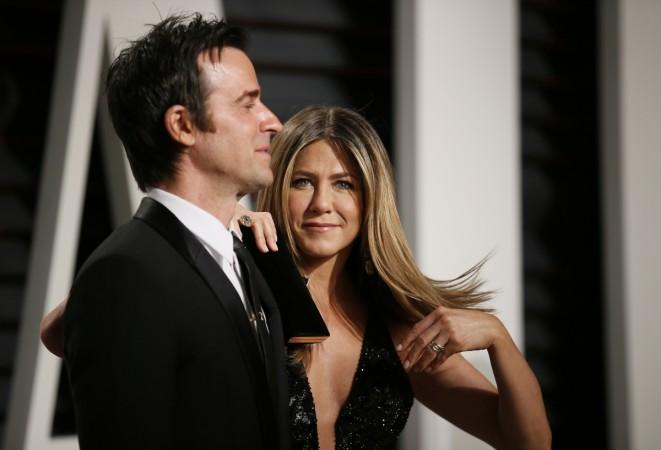 Meanwhile, Justin has spoken for the first time about his split from Jennifer. He told New York Times: "The good news is that was probably the most—I'm choosing my words really carefully—it was kind of the most gentle separation, in that there was no animosity."
He continued: "Again, neither one of us is dead, neither one of us is looking to throw hatchets at each other," he added. "It's more like, it's amicable. It's boring, but, you know, we respected each other enough that it was as painless as it could be."
However, the 47-year-old actor admits he misses their friendship. He shared: "The split was heartbreaking but only in the sense that the friendship would not be the same, as far as just the day to day. But the friendship is shifting and changing, you know, so that part is something that we're both very proud of."