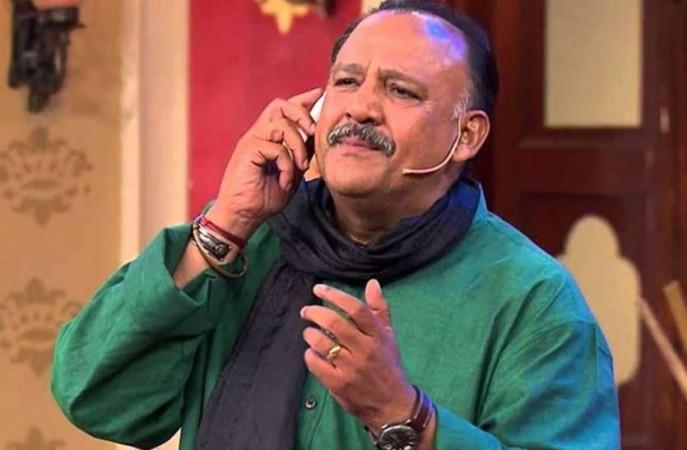 Veteran actor Alok Nath has responded to the rape allegations made by Vinta Nanda, writer and producer of the popular TV show, Tara.
Alok Nath, who is considered to be an epitome of 'sanskar', has refuted the charges made against him. He further said that it does not matter what the man has to say when any woman puts such charges.
"I know Vinta very well. Whenever any woman makes any allegation, it doesn't matter what the man says in today's times. I want to keep quiet. She has the right to say whatever she wants to say," Nath was quoted as saying by India Today.
It all started after Vinta, in a long Facebook post, accused Alok Nath of raping her almost two decades ago. Although she did not specifically mention Nath's name in the post, she gave enough hints to make it apparent.
"I loved my life, I was a successful woman, I smoked and I drank. I was a liberated person.
I was invited to a party to this mans house, his wife, my best friend was out of town. It was usual for our group of friends from theatre to meet regularly so there was nothing unusual about my going to the party. As the evening flowed, my drinks were mixed and I began to feel strange. Then at around 2am I left his house. Nobody followed me or offered to drop me home, which was what was rather unusual. All I knew at the time was that I had to get home. I could sense it wouldn't be right for me to stay there any longer. I started to walk home on the empty streets although the distance to my own house was long. Midway I was accosted by this man who was driving his own car and he asked me to sit in it and said he would drop me home. I trusted him and sat in his car. I have faint memory after that. I can remember more liquor being poured into my mouth and I remember being violated endlessly. When I woke up the next afternoon, I was in pain. I hadn't just been raped, I was taken to my own house and had been brutalised. I couldn't get up for my bed. I told some of my friends but everybody advised me to forget about it and move on," Vinta said in the post.
The allegations on Nath have shocked and angered everyone on social media. There are scores of tweets, demanding the most strict action against the veteran actor.