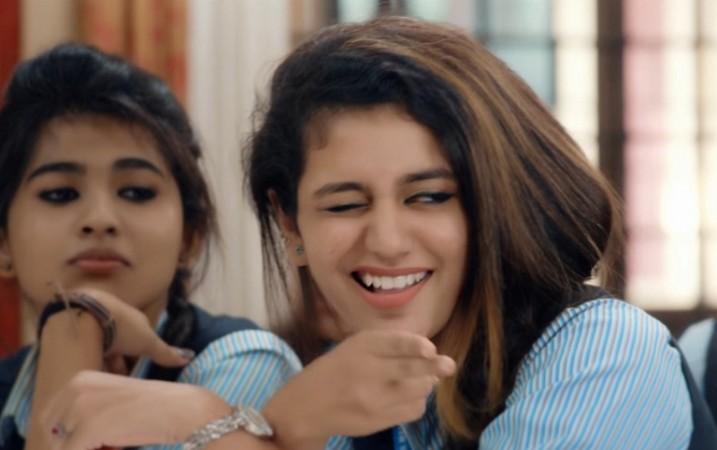 Malayalam actress Priya Prakash Varrier's wink has smitten several men across the country. The internet sensation's fever was evident when she beat Mark Zuckerberg's followers on Instagram and became the talk of the country in a matter of a few hours.
It appears that her fever has taken over Telugu star Allu Arjun and his son, Ayaan, as well. Which is why the duo recreated the magical winking moment from Oru Adaar Love teaser. The two imitate the now popular gun moment featuring Priya and her co-star Roshan Abdul in the promo.
The video featuring the father-son has hit the internet and it is adorable. Check it out here:
After the Oru Adaar Love song, Manikya Malaraya Poovi, went viral, the team of the Malayalam movie are preparing to launch another romantic number from the movie. The actress teased the song on her Instagram page with a short video.
She captioned the picture: "New romantic track with Roshan is on its way❤. Thanks heaps Shaan Rahman & Omar ikka."
Marking her debut in the Malayalam industry, Priya is using her popularity to garner attention to the Eid release. Her popularity has got the attention of other film industries in the country as well. A few days ago, it was reported that the 18-year-old has been approached by a couple of Bollywood directors who want to give her a platform to enter the Hindi film industry.
Recently, there were reports suggesting that film producers from the Telugu film industry have also reached out to the internet sensation with offers from T-town. It is to see when and how Priya will make a mark in other industries if she ever decides to.
For now, she is riding on her success. She was seen attending the Kerala Blasters match recently and also got the opportunity to meet Sachin Tendulkar. Lucky girl!