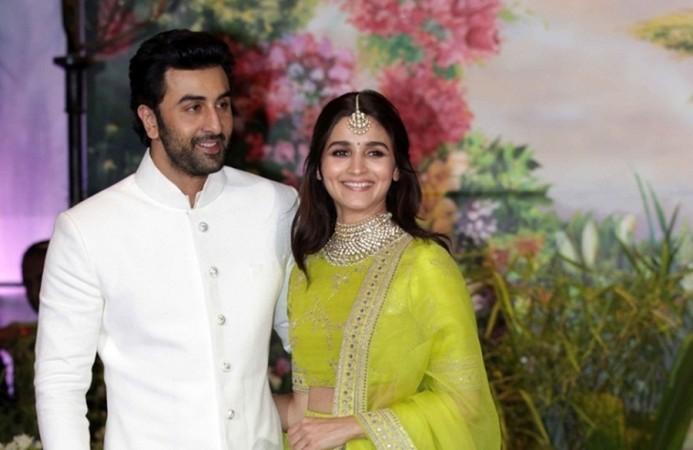 Alia Bhatt is currently in a happy phase in life. With back-to-back successful films to her name, the actress has proved herself to be one of the most bankable stars in Bollywood. After moving away from a bitter relationship with Sidharth Malhotra, the actress has now become lucky in love with Ranbir Kapoor. And it looks like the new couple have decided settled down soon enough.
"Alia is in a great phase of her life right now. She is in love and they both are sure of each other. Marriage is certainly on the cards but it won't happen before 2020," a source close to the couple was quoted as saying by Bollywood Life.
Last month, when Alia Bhatt, 25, was asked about her marriage plans, she said that she is not someone who would plan out her life and might surprise herself by getting married before 30.
"Right now, I am not thinking about getting married. But honestly, I am not someone who thinks about these things. I just go ahead and do them. It could be a very random thing since I consider myself a random person. So, I may make these decisions also at random. I am not someone who plans out my life thinking, 'Well, that's how it should be done.' I feel the best things in life should happen when they are least expected. Maybe, people expect me to get married at 30, but I might surprise myself as well and get married before that," Alia told Hindustan Times in an interview.
Alia's statement came soon after Ranbir Kapoor revealed that the two are currently dating. The actor recently opened about his life after falling in love and expressed his feelings towards his ladylove.
"I think every human being does extraordinary things only when they are in love. So I believe that love is something which is a privilege if it comes in your life and to be in a happy, beautiful positive place in a relationship with, it could be with a girl, a guy, with a friend, your mother, your father, or anybody but when there is some genuine love, it's really beautiful," Ranbir said in a candid chat with Rajeev Masand.
Ranbir also talked about how being in a relationship with Alia is having a positive impact in his life and said that it is rejuvenating for him to be with her. He heaped praise on Alia and the kind of work she is currently doing in the industry taking up challenging roles and delivering them with par excellence on the celluloid.
He also admitted the fact that marriage is currently on his mind. During a recent interaction with fans on Twitter, when a fan popped the million dollar question to Ranbir and asked when will he be marrying, the actor replied, "Soon hoepfully."
Soon hopefully! :) #JaaduKiJhappi

— Fox Star Hindi (@foxstarhindi) June 17, 2018
If the rumours turn out to be true, we may hear the wedding bells ringing for Ranbir and Alia soon.