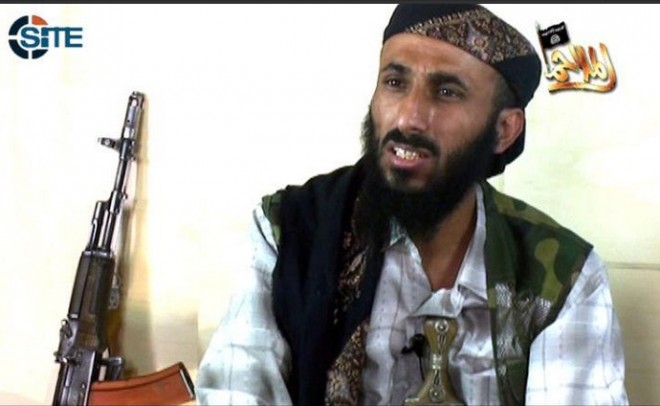 Al Qaeda in the Arabian Peninsula confirmed on Tuesday that its leader Nasir al-Wuhayshi was killed in a US drone strike in Yemen last week.
The terror group has also announced its new leader in Qassim al-Rimi, who used to be a deputy to al-Wuhayshi.
In a video statement released on Tuesday, Al Qaeda confirmed the death of Wuhayshi, who was the No. 2 in the terror group globally and a deputy to Al Qaeda head Ayman al-Zawahri, according to The Associated Press.
Wuhayshi was reportedly killed last Friday in a US drone strike.
Wuhayshi had last appeared in a video in April this year, in which Al Qaeda's Yemen head had threatened the United States.
"We must eliminate the cross. ... The bearer of the cross is America!" he had reportedly said in the video, according to CNN.
Wuhayshi had also served as a personal secretary to Osama bin Laden.
The confirmation of Wuhayshi's death comes a day after reports stated that jihadist Mokhtar Belmokhtar was killed in Libya in a US drone strike.
Mokhtar Belmokhtar was reportedly affiliated with Al Qaeda in North Africa.
A jihadist group in Libya, Ansar al-Sharia, has, however, denied that Mokhtar was killed in the strike, even as US is still to confirm if their strike took down the mastermind behind the siege of an Algerian gas plant that left 38 people dead in 2013.