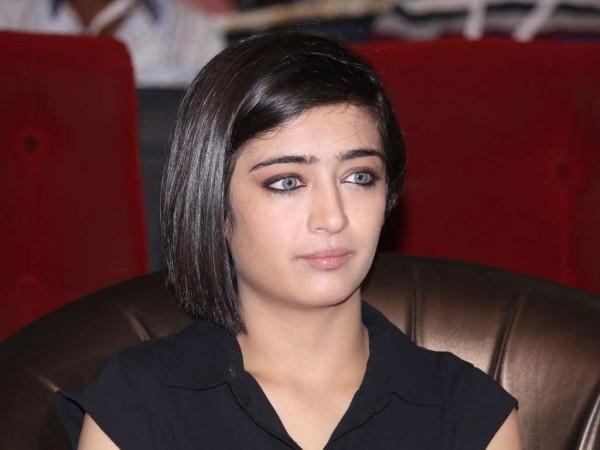 Akshara Haasan, daughter of Kamaal Haasan and sister of Shruti Haasan, had received the shock of her life when some of her private pictures were leaked on social media. Now, the police are going to summon one of Akshara's friends who also had the same photos.
Akshara's private pictures, which had her clicking selfies in her innerwear, had gone viral on social media some time ago. It was a shocker for all her fans, and many speculations were being made if her phone was hacked or if it was a publicity stunt. Later, she had filed a complaint with the Mumbai police.
Police started investigating the matter as soon as the complaint was filed, and now one of Akshara's friends will be summoned as he was also in possession of the private photos.
"Her friend too was in possession of those photos. Akshara's phone had fallen into water and gone defunct. She had then bought a new phone. We will be summoning the friend for questioning. However, we are yet to investigate if he is the accused," Hindustan Times quoted a police officer as saying.
The pictures were clicked in 2013, when she was using iPhone 6, according to the report.
After the pictures had made headlines, the actress posted her statement on social media, expressing her grief at the incident, and had stated that she would file a complaint against the unknown person/persons responsible for it.
"Recently, some of my private pictures were leaked on the internet. Who did this, or why, is not known to me yet. But what I do know that it is deeply unfortunate to make a young girl the victim of such an act only for a pervert mind's enjoyment. And each time someone shares it with eye-catching headlines to draw more traction, it scars me deeper and adds to everyone's participation in my harassment and helplessness. It's particularly disturbing and deeply upsetting to see that at a time when the nation has woken up to the #metoo movement, there are still people out there who would harass and attempt to share private pictures of a young girl in the public eye only to derive some perverse pleasure that appeals only to them," Akshara had said in the statement.