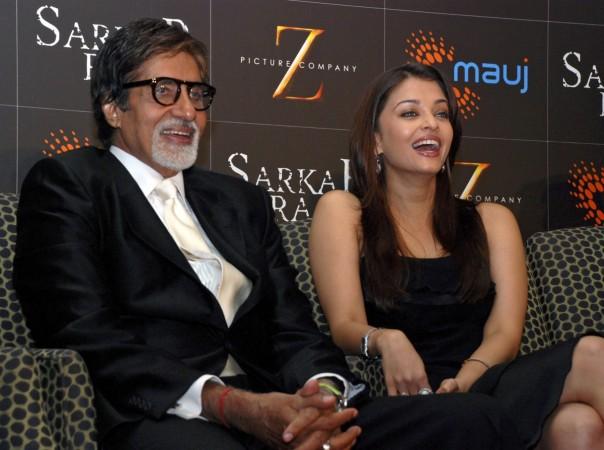 Aishwarya Rai Bachchan's hot avatar in Ae Dil Hai Mushkil had reportedly miffed the Bachchan family, but Amitabh Bachchan has now finally spoken positively about her role in Karan Johar's romantic drama.
While speaking at 22nd Kolkata International Film Festival, Amitabh applauded the changing scenario of woman's portrayal in Indian cinema of late. Among the many references he made on the topic, Big B also mentioned Aishwarya's character in Ae Dil Hai Mushkil.
"More recently there was a very liberated, divorced woman, Saba, in Karan Johar's Ae Dil Hai Mushkil, who turned the tables irrevocably on men when she told her lover, 'Main kisiki zaroorat nehi, khwaish banna chahti hoon," Big B said at the event.
Aishwarya has had a couple of intimate scenes with Ranbir Kapoor in Ae Dil Hai Mushkil. Apart from other aspects of the film, Aishwarya's hot scenes with the actor had grabbed much attention. There were reports that her in-laws are upset about the intimate scenes. It was also reported that Amitabh had asked Karan Johar to chop out the scenes from the final print.
What ignited the rumours more is Amitabh not promoting the film on social media that he generally does. The megastar and his wife Jaya Bachchan were even reportedly missing from the special screening of the film.
However, Amitabh has finally spoken about Aishwarya's role in Ae Dil Hai Mushkil and looks like everything is fine between the actress and her in-laws. Starring Ranbir, Aishwarya, Anushka Sharma and Fawad Khan, Ae Dil Hai Mushkil became a hit with over Rs 100 crore nett collection at domestic market.
The film had been dragged into in a number of controversies before, and even after its release, but Ae Dil Hai Mushkil came out successful at the box office.