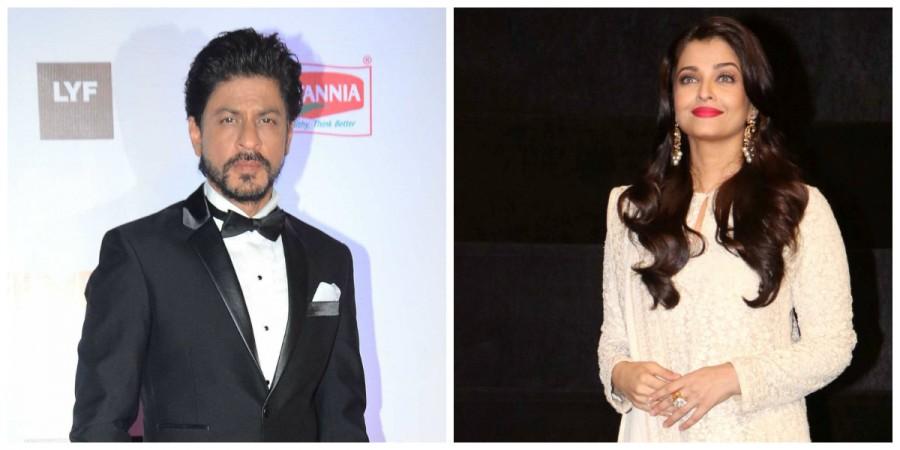 Aishwarya Rai Bachchan and Shah Rukh Khan share an unmistakable onscreen rapport that is begging to be explored on celluloid. They have done three films till now – Josh, Devdas and Mohabbatein – of which in one they have been paired as siblings.
Ever since they shared screenspace in Karan Johar's Ae Dil Hai Mushkil, the actors' fans have been waiting for them to reunite for a full-fledged movie. A few weeks ago, there were reports suggesting that the two might get together for Johar's film. Apparently, the filmmaker has interesting roles that will suit the stars perfectly.
However, Bachchan has clarified the rumours. "That's all speculation. I am still reading scripts you will know as and when. I like to surprise," she told NDTV recently.
Khan and Bachchan share an interesting history. Having delivered three successful films with the Dear Zindagi star, the actress was pulled onboard for a fourth one, which she had to unfortunately walk out of courtesy then boyfriend Salman Khan. Please note: this is one of the working theories.
The incident had created a significant rift in their (SRK and Bachchan) working relationship and no one ever thought they would even get back in talking terms. But, there seems to be hope.
"Much time has passed since Chalte Chalte. All the awkwardness after 'the incident' has been washed away. Today, Aishwarya's husband, Abhishek is extremely close to Shah Rukh. In fact he was instrumental to an extent in putting together the cast of Ae Dil Hai Mushkil," an insider informed the Asian Age.