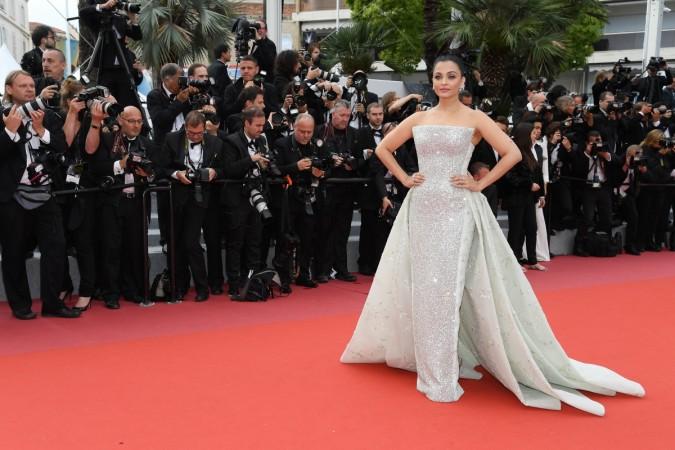 Aishwarya Rai Bachchan has one thing in common with international celebrities like Michael Jackson, Beyoncé, Rihanna and Jennifer Lopez among others. The stunning diva is preparing to become Indian Madonna and for that, she is training with ace international choreographer Frank Gatson Jr.
If you are wondering why Rai is training to become Indian Madonna then let us tell you that it is for her upcoming Bollywood movie Fanney Khan. She is training with Frank Gatson Jr, who has worked with some of the biggest international stars,
Fanney Khan is a musical drama and it features Aishwarya as a huge pop icon, who performs on global stage.
"Aishwarya plays a huge pop icon who's extremely popular with the youngsters. Her character is a fabulous dancer and singer who performs on the global stage. While fleshing out her character, we began referencing a bunch of choreographers who do international live shows. Frank is among the best in the world and we decided to approach him," debutant director Atul Manjrekar told Mumbai Mirror.
The song, which is being choreographed by Frank, will show Aishwarya's city tours and also cover three-four acts. It is sung by Sunidhi Chauhan and is said to be Aishwarya's biggest song of her career.
Frank got his first professional break when he danced in Michael Jackson's Smooth Criminal in 1983. He went on to work with R. Kelly, TLC, En Vogue, Kelly Rowland, Rihanna, Jennifer Lopez, Fifth Harmony, Destiny's Child, Toni Braxton and Usher. He also worked with Beyoncé in 17 music videos and even during tours and live performances.
"Frank was excited at the opportunity to work with Aishwarya whom he knows of and immediately came on board," Atul said, adding: "We have kept the tone of the film real and this song too is being choreographed tastefully. I've been extremely lucky with my cast as none of the actors turned me down."
Check out the photos of Aishwarya Rai Bachchan training with Frank Gatson Jr here: