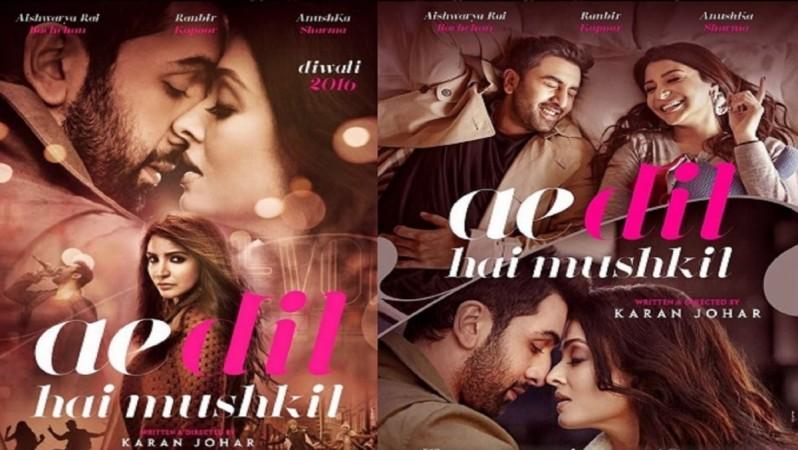 Aishwarya Rai Bachchan and Anushka Sharma were apparently supposed to play characters of Pakistani ladies in the movie Ae Dil Hai Mushkil, but that has reportedly been changed owing to the ongoing ruckus regarding Pakistani artists in India.
Both Aishwarya and Anushka's characters have apparently been changed from Pakistani women to Indian ladies to avoid further problems in the release of the film.
Designer Manish Malhotra had earlier said that Aishwarya and Anushka will be seen as Pakistani women in Ae Dil Hai Mushkil. "Ae Dil Hai Mushkil is going to be that film where the characters – Ranbir Kapoor, Anushka Sharma, Aishwarya Rai Bachchan and Fawad Khan are all dressed as people abroad, but who are making a statement," Manish had told Filmfare earlier.
"Especially, in Anushka's and Aishwarya's case, it's high street fashion mixed with labels. Both play Pakistani girls and their style has a mix of the cultures. ADHM is a film close to my heart," he added.
However, in another recent interview the designer said that Anushka plays the character of a Lucknow girl in the Karan Johar film. "Anushka plays a Muslim girl from Lucknow in Ae Dil Hai Mushkil. We have blended traditional and modern details throughout the movie. For her bridal look, we kept in mind the cultural direction of what a modern Muslim girl would opt for," Manish told Elle while talking about the actress' costume in the film.
There was protest by Maharashtra Navnirman Sena due to Pakistani actor Fawad Khan's presence in the movie. The group had demanded removal of Fawad's scenes in the film.