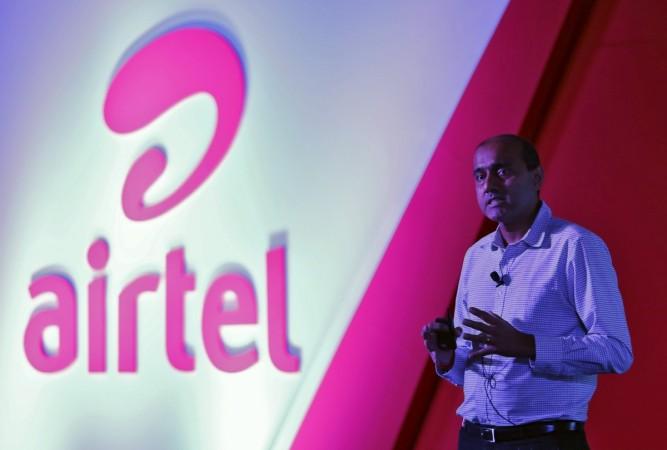 In a bid to counter Reliance Jio's free services, Airtel has announced a new "Double you Holiday Surprises" offer that gives 30GB of free data for three months (10GB per month) to its postpaid customers. Although the offer was initially available for Airtel postpaid customers till April 13, the company has now extended the same till April 30.
Under the Holiday Surprises offer that can be availed using the My Airtel app, postpaid subscribers who joined the country's largest telecom network before February 28 can get 10GB high-speed 4G monthly data for three months without any charge. The extra data will be offered in addition to the existing data under different postpaid plans.
"We want your holidays to be even better. So we are sending across an Airtel Surprise for you. Now enjoy some free data every month for the next 3 months. That should cover any long vacation you may have planned. All you need to do is claim your surprise on My Airtel app before April 30th," Airtel CEO Gopal Vittal said to customers in an email.
In addition, the telecom operator also introduced new international roaming rates to protect customers from "bill shocks while travelling abroad." According to Vittal, the company has negotiated with global operators to provide its customers with the best international roaming rates.
At Rs. 499, Airtel's daily pack for Singapore includes unlimited incoming calls, free data, SMS and calls to India. If a customer leaves for Singapore without activating the pack, Airtel will automatically activate the same after the user's daily usage exceeds Rs. 499.
"If your usage charges are less than Rs. 499/-, you'll only be charged based on the rates that are applicable. This will ensure that you always get the best value," Vittal said.
In February, Bharti Airtel Chairman Sunil Bharti Mittal, who is also the Chairman of GSM Association, urged the entire telecom sector "to come together to kill the international roaming tariffs that are presently prevalent."
"It's time you put the minds of the customers at ease," Mittal said.
Airtel's new Holiday Surprises offer comes in response to Reliance Jio's new "Dhan Dhana Dhan" offer its Prime members, under which customers will get 1GB data per day for 84 days for Rs. 309. The offer also allows users get 2GB data per day for the same period of time at Rs. 509.
Airtel also announced a new prepaid plan earlier this week that offered customers 1GB 4G data per day and unlimited calls for 70 days at Rs. 399. The company also offered 2GB data per day with unlimited calls for 28 days at Rs. 349.