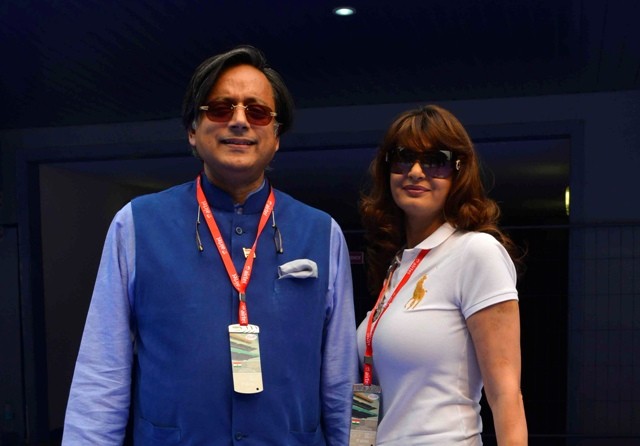 A day after AIIMS doctor Sudhir Gupta's letter about being pressurized over Sunanda Pushkar's autopsy report spurred a huge controversy, the All India Institute of Medical Sciences has refuted the allegations.
Dr Neerja Bhatla, chairperson of the hospital's media and protocol division, told the media that there was no pressure on the doctor from anyone to change the autopsy report.
"The AIIMS administration categorically denies any such allegation that there was any attempt to pressure Sudhir Gupta to change the post mortem report. We have no evidence that he was under pressure from outside and how he reacted to that," Bhatla said during a press conference in New Delhi on Wednesday.
Gupta, however, stood his ground. "I stand by what I said," he said on Thursday following AIIMS's denial of his claims, reported PTI. Reports hinted that Gupta could come in the line of disciplinary action from the institution.
The Health Ministry had on Wednesday sought a report from the Director of AIIMS following the media attention to the allegations made by Gupta, who heads the forensic department and was in charge of Pushkar's autopsy reports. Gupta, in his letter to the Central Administrative Tribunal (CAT), had claimed that he was asked to state the cause of Pushkar's death as 'natural', and had also expressed his fears that he could be ousted as the head of the department due to his firm stand on bringing out the correct autopsy report.
Pushkar was found dead in her hotel room on 17 January by her husband and Congress MP Shashi Tharoor, just days after the couple were embroiled in a Twitter controversy involving a Pakistani journalist.
A day after the controversy broke out about the AIIMS doctor's allegations, former Union minister Tharoor took to Facebook to express his thoughts on the issue. Terming it as his "statement on the controversy", Tharoor said: "Upon the tragic loss of my wife Sunanda and from the very beginning, I have requested for a thorough investigation by the authorities to be conducted and concluded rapidly and transparently. The Pushkar family has taken the same view and we have all fully co-operated with the authorities. I reiterate my request to bring this protracted inquiry to a clear and definitive conclusion at the earliest, so as to put all speculation to rest."
Pushkar's cousin Ashok Kumar Bhat is reported to have demanded a CBI enquiry in her murder, which the Centre is also said to be mulling over. Meanwhile, BJP leader Subramanian Swamy has said that he would file a petition in the case later this month.