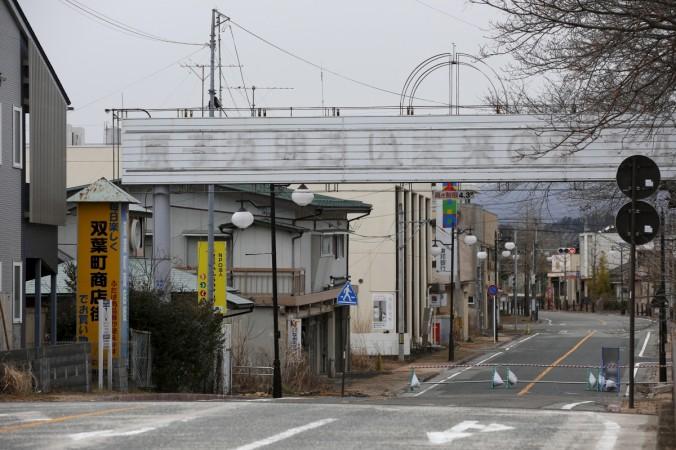 Ahead of the fifth anniversary of the Fukushima nuclear disaster, Japanese Prime Minister Shinzo Abe said Thursday that nuclear power was "indispensable" for Japan. Abe's statement comes a day after a local court passed an injunction calling for two nuclear reactors to shut down over safety fears.
On Wednesday, a district court in Japan called for the shutting down of the No. 3 and 4 reactors at Kansai Electric Power Co.'s Takahama nuclear plant, bringing down the number of operating nuclear reactors in Japan to two at present.
"There are doubts remaining about both the tsunami response and the evacuation plan," the court said in its ruling, according to the Japan Times. The newspaper said the ruling is likely to hit Abe's plans of restarting nuclear power generation in the country.
Abe assured Thursday that the government would restart nuclear plants following strict safety standards and that energy-scare Japan could not do with nuclear power, according to Japan's Kyodo News Agency.
"Our resource-poor country cannot do without nuclear power to secure the stability of energy supply while considering what makes economic sense and the issue of climate change," the Japanese prime minister said, AFP reports.
On 11 March, 2011, a powerful earthquake off Japan's coast led to 15-metre high tsunami waves that killed thousands and also cut off power supply to the Fukushima Daiichi reactors, leading to a nuclear accident with the meltdown of three reactors, and the subsequent evacuation of thousands of people from the region. The radiation at the Fukushima plant continues to be dangerous, with a Reuters reports stating that robots sent inside the plant had "died."
Five years down, concerns about the safety of the nuclear plants still remain, especially in the instance of earthquakes or volcano eruptions. Last month, the Sakurajima volcano, located about 50 kilometres from the Sendai nuclear plant that began operations last year, had erupted, while in 2014, Mount Aso had erupted near the Kyushu Electric Power Co.'s Sendai nuclear plant.