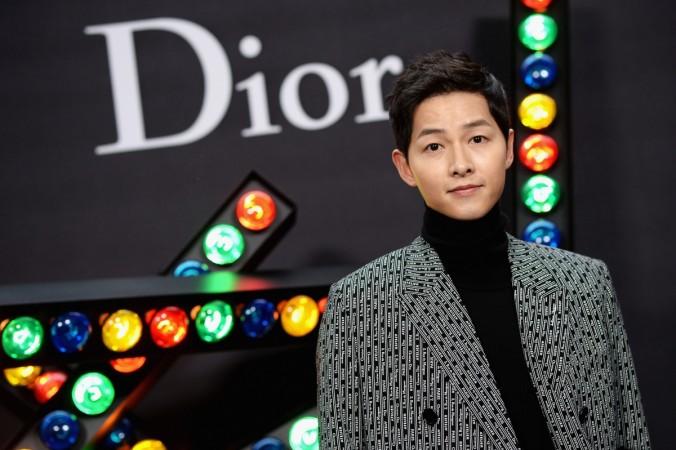 The upcoming South Korean historical drama Asadal might have a stellar cast. After Descendants of the Sun, actors Song Joong-Ki and Kim Ji-Won will team up with Suits actor Jang Dong-Gun for Asadal.
Dong-Gun's representative confirmed that he has been approached for the role but he is yet to make a decision. "He has been given an offer to appear in a leading role in the upcoming drama 'Asadal' (working title). However, nothing is confirmed yet," the rep said, according to South Korean media Naver.
Earlier, Ji-Won and Joong-Ki were approached for the lead, but they too are yet to confirm regarding their decision to star in the historical drama. Interestingly, Ji-Won and Joong-Ki have worked together in the popular Korean drama Descendants of the Sun.
"Kim Ji Won received the offer for tvN's new drama 'Asadal' (working title) and is in the process of positively reviewing it," a source from King Kong by Starship Entertainment said.
"It's true that Song Joong Ki has been given an offer for the historical drama 'Asadal' but nothing is yet confirmed regarding his next project," Joong-Ki agency Blossom Entertainment stated.
Asadal, which is said to be a historical drama of power, love, and growth, will be helmed by Kim Jin-Won of The Innocent Man. The show will also see scriptwriters Kim Young-Hyeon and Park Sang-Yeon of Deep Rooted Tree and The Great Queen Seon Deok fame coming on board. The drama is said to air in 2019.
While Joong-Ki is currently not working on any drama, Dong-Gun is creating magic on the small screen as the legendary lawyer Choi Kang-Seok in Suits. Ji-Won was featured in the Fight for My Way drama alongside Park Seo-Joon in 2017. This year, she was seen Detective K: Secret of the Living Dead, which was released in February.