Nawazuddin Siddiqui's memoir, An Ordinary Life, is turning out to be a nightmare for the actor. Recently, his Miss Lovely co-star Niharika Singh had accused Nawaz of fabricating stories and manipulating a fleeting relationship. And now, his ex or rather a first girlfriend Sunita Rajwar has slammed Nawaz calling his memoir is of extraordinary lies.
In her long Facebook post, Sunita Rajwar revealed that the very first lie is the part where Nawaz had said that they did not meet each other in NSD.
"He was one year senior to me at NSD, so it's obvious that we crossed paths. Yes, there was nothing romantic between us back then, but to say that we never met is bizarre," she said.
She also claimed that Nawaz has portrayed their relationship and break-up in a dramatic way which is far from the truth.
"Nawaz has written many things from his own imagination as well as changed facts to show himself in a positive light. With great skill, he has called himself a bad person and with the same skill, he has blamed it on women, especially me, because according to him, I was the reason he
stopped believing in love and women and all his emotions died," Sunita said.
"I took a bucket of fresh white paint and began to replace her artwork on my walls with the blank canvas that they were before," reads the book which further states that Nawazuddin could never be emotional again in any relationship.
Calling Nawaz a sympathy seeker, Sunita said that he never leaves a chance to make people feel sorry for him by telling them about how he took a job of a watchman in his earlier days and his family background. She also refuted Nawaz's claims that she left him because he was poor and
struggling.
"You were a struggler, then so was I. At least you had your own house, I was living at my friend's house, as a struggler," she said.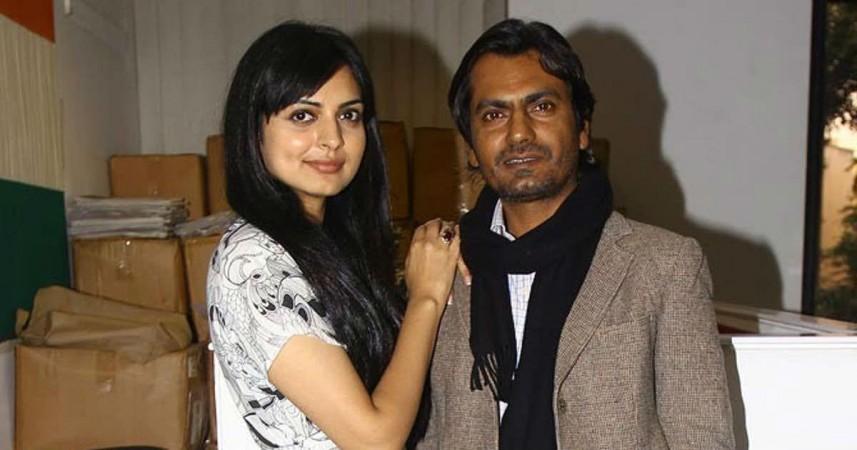 Another big lie that forced Sunita to write the post was that Nawaz claimed in his biography that she started telling people about their relationship once he became popular in the industry.
"Neither did I tell anyone back then, nor have I ever told anything to anyone till date. Then why are you telling such a big lie Nawaz?" she questioned adding that she left him not because he was poor but for his poor thinking.
"You proved from your biography that you are even poorer than the Nawaz I knew back then. You didn't how to respect women back then, and even now nothing has been changed," she quipped.