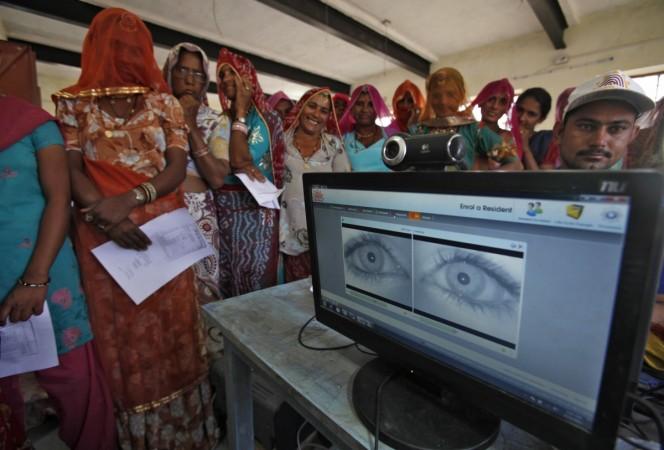 The Central government is in the process of linking several services to Aadhaar, from income-tax returns to Employee Provident Fund accounts. And now, the Uttar Pradesh government has reportedly put plans in place to link Aadhaar to Hajj applications from this year.
Also read: Aadhaar being made mandatory for mobile number verification may cost customers dear
Uttar Pradesh's Minister of State for Minority Affairs Mohsin Raza has been quoted by PTI as saying: "We are planning to link the process of filing of the Hajj application with the Aadhaar number of the applicant, so as to check whether the applicant had undertaken Hajj earlier or not. This would ensure greater transparency." He added: ""The process is about to start, and soon some concrete mechanism would be put in place."
The step is expected to bring "greater transparency" into the process of Hajj, and weed out those who have already undertaken the holy pilgrimage to Mecca and Medina. India provides a huge sum as subsidy to Hajj pilgrims, and this step could be a way of ensuring that it benefits the most number of people.
Raza also said: "We will bring transparency and honesty to the system under our government. It should not be like I allow only my family and relatives to avail the benefits." He also said this step was part of the "Sabka Saath, Sabka Vikaas" policy promulgated by Prime Minister Narendra Modi.
And much like how Modi had managed to persuade many people to give up LPG subsidy, Raza has appealed to "rich Muslims" to give up the Hajj subsidy, so people from weaker sections of society could also benefit from the scheme. The minister said: "The poor must get subsidy for Hajj pilgrimage, and not the affluent ones. I appeal to the rich Muslims to give up their Hajj subsidy, so that the poor and deserving may get an opportunity."
This should be especially helpful when the Hajj quota of UP has been increased from 8,000 to 29,000. Raza said: "If a person is a multi-millionaire he should not seek subsidy. He should rather give up the subsidy, so that another genuine pilgrim gets a chance."