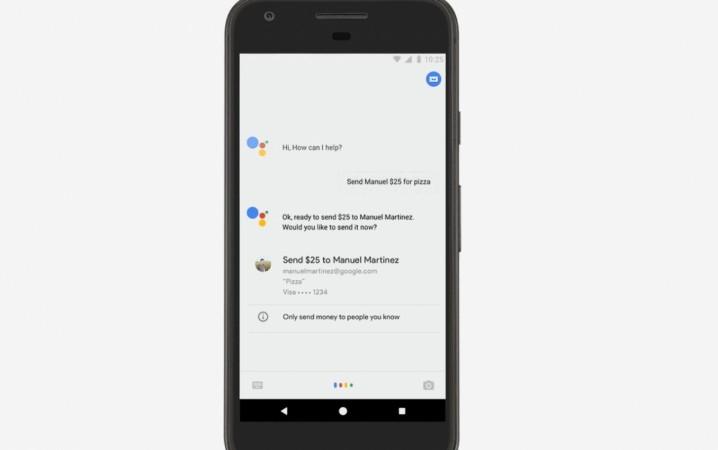 Search engine giant Google, which added payment option in Gmail for Android last month, will soon bring the same feature to Google Assistant.
The company confirmed the news at the ongoing annual I/O 2017 developers conclave. "In the upcoming months, we'll also enable people in the U.S. to send or receive payments via the Google Assistant," Pali Bhat, vice president, Payment Products, Google, said in statement.
Once launched, Android device owners will be able send money to their loved ones and friends by just talking to the phone, provided they have linked debit/credit card to Google Wallet and the person, you want to send money has a Google account. If these criteria are met, it will be as simple as—"Ok Google, send $10 to Jane for pizza."
As security measure, Google phone asks for fingerprint scan to authenticate the transaction.
In a related development, Google has also developed 'Card Linked Offers (CLO)' API (Application Programming Interface) for store vendors, so that they can engage and reward customers before they walk into the store and after they've left.
The CLO application is expected drive customer loyalty by providing a new channel for merchants to deliver targeted offers.
Popular American chain of bakery-café 'Panera Bread' will be one of the first merchants who will roll out this new capability nationally.
"MyPanera members who save their loyalty card to Android Pay can discover offers and learn about new menu items, surfaced by Android Pay when they are at the store. The offer is redeemed when you use your MyPanera account at checkout," Google said.