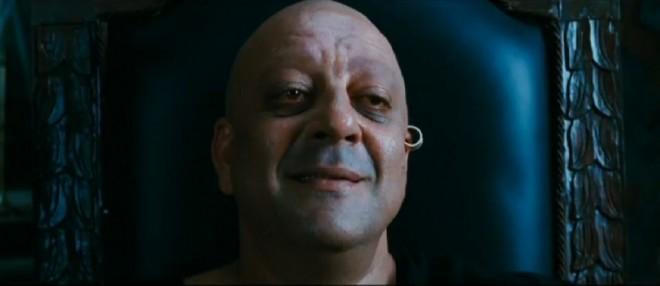 If reports are anything to go by, Sanjay Dutt has been roped in for Salman Khan starrer "Shuddhi".
The "PK" actor is currently serving his jail term in Pune's Yerawada prison and is likely to be set free by July or August this year. "Shuddhi" will reportedly be his first film post jail term.
According to reports, Sanjay is playing a negative role in "Shuddhi", which also features Salman in lead role. He will start the shooting of Karan Malhotra's directorial film once he is out of jail.
Sanjay met the director of the film and Karan Johar during his last furlough in December. Malhotra even narrated the story to him during his last outing. The producer of the film, Karan Johar, is also looking forward to work with Sanjay again.
Apparently, Sanjay's role is very important and challenging in the film, as he is portraying a negative character.
"Shuddhi is about three characters -- the hero (Salman), the heroine (has to be a young one) and the villain (Sanjay)," a source told The Times of India.
Sanjay has previously worked with "Shuddhi" director in 2012 film "Agneepath". Sanjay portrayed the character of Kancha Cheena in Malhotra's directorial film "Agneepath", which also featured Hrithik Roshan.
Sanjay received appreciation from viewers as well as critics for his deadly looks and outstanding villainous performance in "Agneepath".
So, fans might be able to see yet another brilliant performance from Sanjay, if he plays the negative role.
Meanwhile, Salman and Sanjay will be seen together on-screen after over a decade. The last film they worked together was "Chal Mere Bhai" in 2000. Salman also did a cameo in Sanjay's "Son of Sardaar" released in 2012.