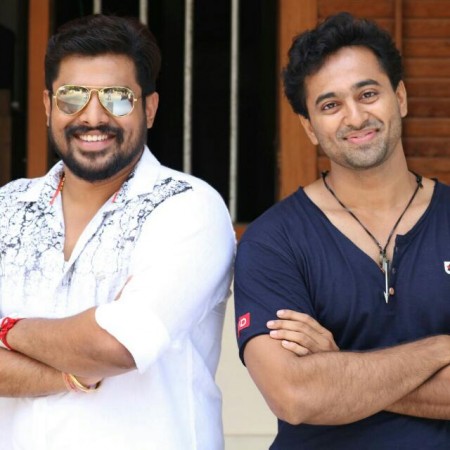 Days after the death of Malayalam producer Ajay Krishnan hit the headlines, his girlfriend Vineetha Nair was found dead on Tuesday, May 3. She has reportedly committed suicide by hanging herself at her house in Anchal, Kollam in Kerala.
The sub-inspector of police (Anchal), Satheesh Kumar, told International Business Times, India that it is a clear case of suicide. "We have found a suicide note, written by herself, in which she has said of committing suicide, as she couldn't bear the death of her boyfriend Ajay Krishnan, who recently passed away," he said.
According to the latest reports, Vineetha, a 28-year-old graduate in fashion designing from Bengaluru, was mentally disturbed after the death of Ajay, who had also committed suicide on April 23 due to unknown reasons. Vineetha is survived by her mother and sister. Her father had passed away years ago.
Meanwhile, it is being said that Ajay, who was producing his maiden venture, the upcoming Malayalam movie, "Avarude Raavukal," ended his life owing to financial issues. It was also reported that the 29-year-old took the extreme step after watching the preview of the movie, starring Asif Ali, Unni Mukundan, Aju Varghese, Vinay Fort, Honey Rose and Lena.
However, the movie's director Shanil Muhammed had slammed the rumours saying Ajay did not face any financial problem as the satellite and distribution rights of the film were already finalised. He also said that the reports of Ajay watching the preview were false, since the editing, dubbing and BGM works of the film were not yet complete.
"Saddened by Ajay's death but the rumours that erupted after that was equally disturbing...Shanil and the entire team has worked really hard along with Ajay to make, Avarude Raavugal as good as possible..I knew him during the shoot and he was surely more than just a producer but a wonderful friend... He was 29, he was a wonderful young man... his death surely has left each one from the team in deep shock and distress. Shanil has spoken just because some news that have come out and have been shared is surely very depressing at this point of time... Ajay was really looking forward to the release of the film along with each one of us... He even lent his voice for an actor in the film... it is a team effort which will surely come out good [sic]," actor Unni Mukundan wrote on his Facebook page.