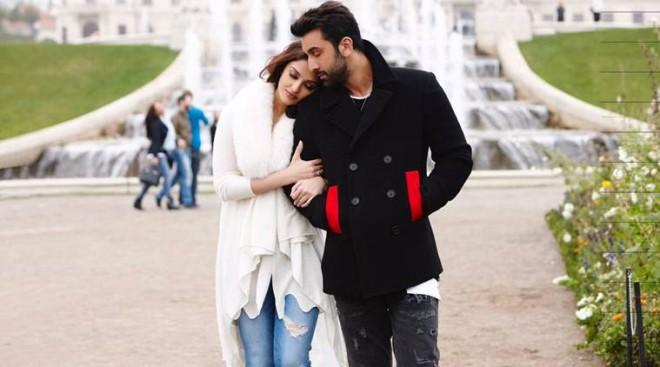 Ranbir Kapoor and Aishwarya Rai Bachchan share a warm, cordial relationship. They hit it off really well on the sets of Rishi Kapoor's Aa Ab Laut Chalen. But none of the two ever thought they would be romantically paired in a film.
So, when Ae Dil Hai Mushkil happened and Kapoor was briefed he would have to woo Bachchan in the romantic-drama, he was overwhelmed. Apparently, the actor was waiting for an opportunity to share screen space with the leading lady for quite some time, BollywoodLife reported.
"Ranbir has always been mesmerised by Aishwarya. Though she is quite senior to him, the duo hit it off during the making of Aa Ab Laut Chalen. Of course, they remained friends over the years, but Ranbir was ecstatic to know he will be paired with her," an insider informed the web portal.
"Karan Johar, too, has often said that he was waiting to work with Aishwarya. The audience also seems to love the fresh pairing, as the trailer and songs suggest. Ranbir has been getting a lot of compliments," the insider added.
Kapoor (Ayaan) and Bachchan (Saba) play a much-in-love couple in ADHM and have shot for quite a few intimate scenes as well. Although, the film is more about Alizeh (Anushka Sharma) and Ayaan's lives, the off-beat pairing of Kapoor and Bachchan has got people talking.
In other news, Ae Dil Hai Mushkil has been neck-deep in controversies after a ban was called on Pakistan-based artistes. Fawad Khan's small-yet-significant role has apparently been cut to size to ensure a hassle free release.
The Johar-directorial releases on October 28, Friday, same day as Ajay Devgn's Shivaay.