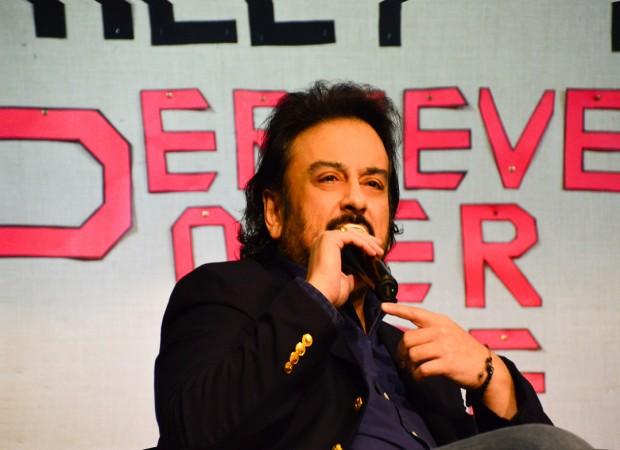 It has been two years since Adnan Sami procured Indian citizenship in December 2015. While Adnan has been loving every bit of his time in the country, he is now very excited to perform live in Mumbai for the first time as an Indian citizen.
The singer, however, has had to struggle for the love and respect for his talent in the neighbouring country. "Pakistan doesn't value its artistes. I will get trolled for what I have said, but that is the reality. It is unfortunate," Adnan revealed to Mid-Day.
"Pakistan never valued Nusrat Fateh Ali Khan saab until English songwriter Peter Gabriel started collaborating with him. After that, the country suddenly realised that it has an amazing talent. This is the story of a lot of artistes there," he said.
The Bhar Do Jholi Meri reprise version singer also revealed the wounds from the Pakistan government when he was denied Pakistan citizenship before becoming an Indian national.
"The way the Pakistan government treated me is only testimony to the ill-treatment meted out to artistes. There was outrage against me," Adnan said while sharing his bitter memories.
"People were amazed that I had applied for citizenship in India. I don't give a damn about getting trolled. I have earned immense respect and love in India," he added.
Adnan also pointed out how Pakistani artiste who received immense love and recognition from the country failed to condemn the September 2016 Uri terror attacks in India but raised their voice against the terror attacks in Orlando (2016) and Munich.
"When Indians have loved and embraced Pakistani artistes, why can't the latter come out in their support when injustice has been meted out to the people? No one wants these artistes to wage a war against their government. People didn't demand that they condemn their own country. They just expected them to say something for the sake of humanity," an irked Adnan said.
Adnan is now gearing up to perform live at his 'MADE IN INDIA' Concert at the DY Patil Stadium in Mumbai on December 2.