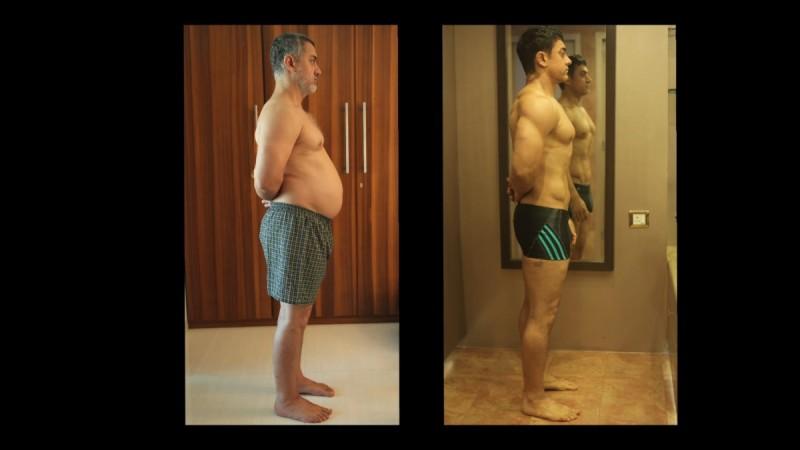 The perfectionist that he is, Aamir Khan is known to promote his films in the most quirky ways possible. With less than a month left for the movie to release, the makers of Dangal have unveiled a video showing the Dangal actor transform from an older Mahavir Singh Phogat to a younger version of the wrestling champion.
In the video released, Khan is seen undergoing aggressive physical training to shed extra weight and lose 25 kilos in 25 weeks. While the video has gathered many positive responses with people calling it motivational, many social media users trolled the footage. Numerous hilarious memes have taken the social media by storm and users have converted different parts of the video into entertaining memes.
The actor, who is portraying the role of a wrestling coach to his daughters, will be seen as the elderly pot-bellied Mahavir Singh Phogat for 80 percent of the film. For it, he weighed about 97 kilos. In the remaining parts of the movie, Khan will be seen as a fitter and leaner wrestling champion.
The movie is based on the life of veteran wrestler Mahavir Singh Phogat and his daughters, who also are successful wrestlers. The film is directed by Nitesh Tiwari and is scheduled to release on December 23.
Here are a few memes that were so funny yet relatable:
Friend: bhai tera pet nikal raha hai.

Me: nahi bhai yeh mera #dangal look hai.

— zakir khan (@Zakirism) November 29, 2016