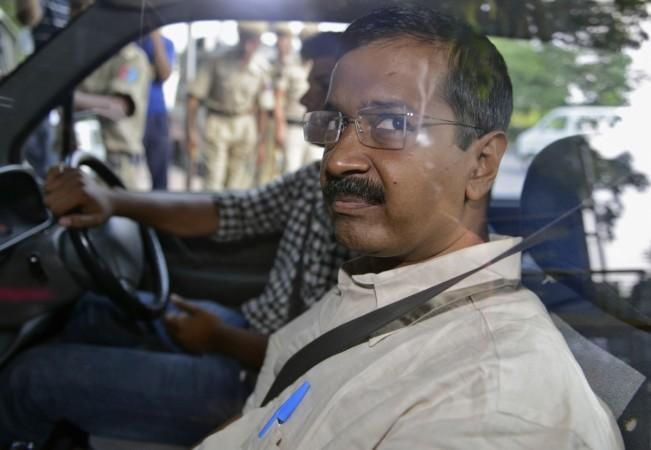 If there's anyone who has seen a dramatic upheaval within a short political career, it has to be Arvind Kejriwal, convener of the Aam Aadmi Party, which has gone from the days of being the ruling party in the capital of the country to being humiliated with only four seats in the Lok Sabha elections.
For Kejriwal, an engineering graduate and a former civil servant who epitomized himself as the crusader of the common man (Aam Aadmi), the worst criticism since he convened the party has come from within, and it threatens to unravel his image to reveal vices common in the political breed – autocracy and authoritarianism.
AAP's co-founder Shanthi Bhushan on Tuesday lambasted Kejriwal's capabilities as a leader and his organizational skills, and said that there was no internal democracy in the party, thus virtually calling him autocratic.
"He is great leader, a great campaigner but in my opinion he lacks the ability to organize party affairs," Bhushan told Times Now. "He does not have that kind of competence which can spread the message of the party all over India," he added urging Kejriwal to share the responsibility of building the party nationally with someone.
"Today, since he does not owe his position as an elected person by all India members of the party therefore he cannot say his voice is the sole voice of the party. Possibly, he thinks that because the National Council appointed him as convener of the National Executive which is why he probably feels his voice is the main," Bhushan said.
This is not the first time party insiders have pointed a finger at Kejriwal's authoritarianism.
Kejriwal's close aide Yogendra Yadav had also raised similar allegations against Kejriwal earlier, calling him a 'Supremo' instead of a 'Leader'.
"There is a widespread perception among the workers and sympathisers as well as external observers that the party is falling prey to the disease of personality cult that afflicts all the political parties in the country," Yadav had said in a letter, the text of which is published by The Times of India.
"There is no one who doubts that Arvind bhai is the undisputed leader within the Party. But there is a difference between a Leader and a Supremo. Love and affection for a leader often turns into a personality cult that can damage an organization and the leader himself. This is what appears to be happening to our party," he said.
Just last month, Karan Singh, a senior party volunteer was sacked after he led the the AAP Volunteers Vichar Manch to protest the lack of internal democracy in the party.
Bhushan's accusations may well serve to be among the last few nails in the coffin of Kejriwal's political future, unless he can assure party members of a democratic way of functioning.