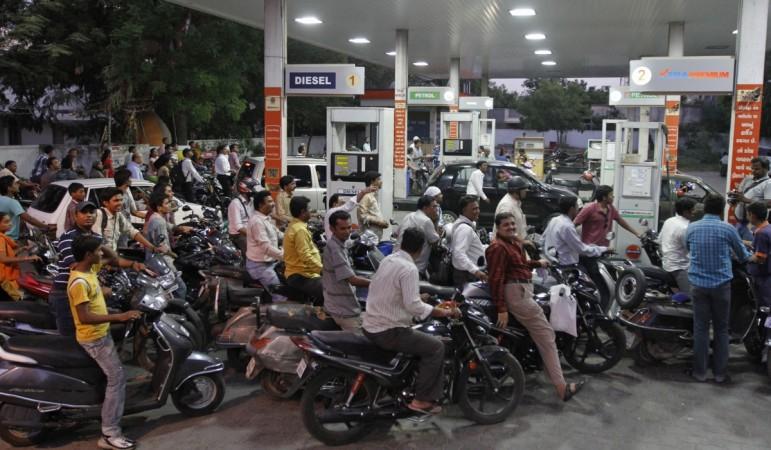 The 7th Central Pay Commission's salary hike proposals, benefitting about 10 million Central government employees and pensioners, have already started making a visible impact on consumption, at least for the auto sector. Bajaj Auto, India Yamaha Motor and Honda Motorcycle and Scooter India (HMSI) saw their two-wheeler sales go up substantially in the domestic market in September 2016.
Yamaha's India sales spurted 33 percent, HMSI domestic sales grew 31 percent and Bajaj Auto saw India volumes rose 23 percent though exports dropped 29 percent. Yamaha and HMSI also exported more on a year-on-year basis.
Honda Motorcycle and Scooter India (HMSI)
The Indian arm of the Japanese automobile company sold 5.39 lakh units last month in the domestic market, a growth of 31.14 percent over 4.11 lakh units it sold last September.
The company's automatic scooter sales rose 35 percent to 355,655 units from 2,64,408 units in September 2015 and motorcycle sales grew 25 percent to 1,84,007 last month from 1,47,227 units in September last year, the company said in a statement.
"September was a historic month for Honda. The positivity in the economy led by 7th Central Pay Commission, One Rank One Pension (OROP) disbursements and favourable monsoon has translated to a robust return of demand in two-wheeler sector ahead of festivals," Yadvinder Singh Guleria, Senior Vice-President, Sales and Marketing, HMSI, said in the statement.
Exports stood at 29,349 units, up from 19,089 two-wheelers shipped last September.
India Yamaha Motor
The company sold 1,01,153 two wheelers in September 2016, of which domestic sales accounted for 89,423 units, translating into a growth of 32.9 percent compared to 67,267 two-wheelers sold in September 2015. The company reckons Nepal while calculating domestic sales.
The company expressed confidence of sustaining the growth momentum with a clear focus on rural markets.
"The demand for scooters in rural markets will rapidly draw parallel to the urban figures and Yamaha will continue to drive its scooters in the non-urban markets for the rest of the year. The hike in the dispensable income among urban youngsters on the other hand, will exalt excitement in the higher segments where Yamaha has intensified its presence with the FZ series and the R Series," Roy Kurian, Vice President, Sales & Marketing, Yamaha Motor India Sales Pvt. Ltd. said in a statement on Monday.
Bajaj Auto
The Pune-based company sold 2.31 lakh motorcycles in domestic sales in September 2016, up 23 percent from 1.88 lakh units sold in the corresponding month last year. Exports, however, fell 29 percent to 1.01 lakh units in comparison to 1.42 lakh motorcycles exported last September, the company said in a regulatory filing to the BSE on Monday.
The share price of Bajaj Auto was trading 1.52 percent higher at Rs. 2,875 on the BSE, at around 3.33 percent.
Hero Motocorp and TVS Motor Co. are yet to release their data.
Related
Hero Motocorp, TVS Motor, Bajaj Auto stocks to be in focus after September sales
Two wheeler sales: How Royal Enfield performed in September