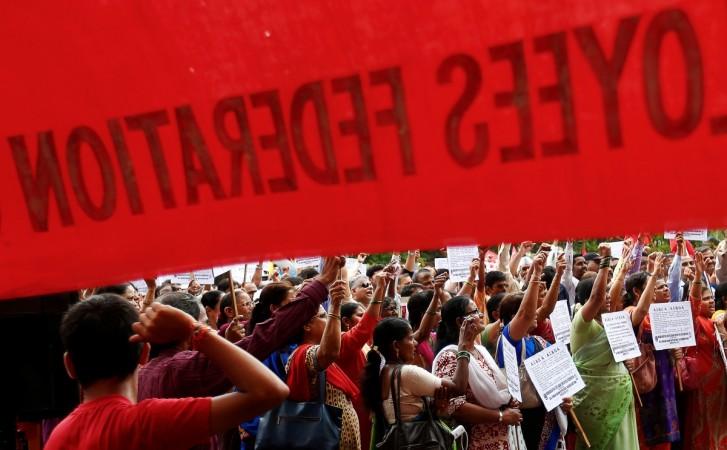 Budget 2017 will be keenly watched by millions of Central government employees than anybody else, after waiting patiently for months over hike in allowances as recommended by the 7th Central Pay Commission (CPC). A new development on Monday could still raise hopes for about 47 lakh Central government employees and 53 lakh pensioners, of which 14 lakh employees and 18 lakh pensioners are from the defence forces, despite the model code of conduct.
Read: Budget 2017 may have Rs 35,300 crore sops in tax exemptions, deductions: SBI Ecowrap
The Election Commission of India (EC) said in its order issued on Monday that the budget cannot have promises that are aimed at the five states that could give an electoral edge to the BJP.
"The Commission hereby directs that in the interest of free and fair elections and in order to maintain level playing field during elections, no State specific schemes shall be announced in the National Budget which may have the effect of influencing the electors of the five poll going States in favour of the ruling party(ies)," the EC said.
"It may be ensured that in the Budget Speech, the Government's achievements in respect of said five States will also not be highlighted in any manner," the poll panel added.
In other words, the Modi government could take a call on raising allowances as proposed by the 7th CPC since the decision would have a pan-India effect and not necessarily be seen as luring voters of the five states. So, the model code of conduct need not come as a hurdle.
Money has not been seen as a constraint given that the tax collections have remained buoyant this year and the government also made adequate provisions (~Rs 70,000 crore) for implementing the 7th CPC proposals in Budget 2016.
Read: FM Arun Jaitley provides insights on income tax collection in India
Further, its revenues are also poised to rise by about Rs 1,00,000 crore in view of the expected collections under the second amnesty scheme (IDS II) — Pradhan Mantri Garib Kalyan Yojana, 2016 — for tax evaders.
"The Government announced that the second income disclosure scheme (IDS II) will run till March 31. We continue to estimate that it will net the fisc about Rs1000bn/0.7% of GDP of additional taxes. This should allow Finance Minister Jaitley to hold the FY18 fiscal deficit at 3.5% of GDP - same as FY17's - and at the same time fund the 7th Pay Commission and recapitalize PSU banks, without cutting back on public capex," BofA Merrill Lynch had said in a note a few weeks ago.
The CPC examined 196 allowances and gave its recommendations on abolishing or raising some of them while recommending others to be subsumed with other perks. It had proposed 138.71 percent hike in HRA and 49.79 percent for other allowances, while submitting its voluminous report in November 2015.