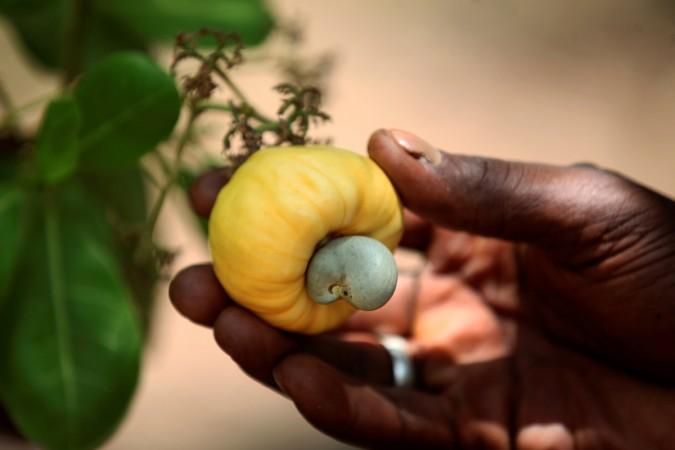 The cashew nut often gets overshadowed by the more celebrated nuts, like almonds and hazelnuts, but it's more than just another ingredient to be used as garnish in desserts. It has got many health benefits that not many know about. The unassuming nut provides you with many nutrients, fibre and even disease-fighting phytochemicals.
These are some health benefits that cashew nuts provide:
1. Cashew is anti-cancerous
Cashew nuts contain flavanols called proanthocyanidins, which prevent the cancer cells from dividing. Eating a handful of cashews every day depletes your risk of being prone to colon cancer.
2. Boosts heart health
Cashews contain fatty acids called palmitoleic and oleic which are good for the heart. These fatty acids help in the reduction of bad cholesterol called LDL and even elevate the levels of good cholesterol in the body. Hence, people suffering from any cardiovascular ailments should make sure that they consume some cashew nuts daily.
3. Combats depression
Did you know cashew is one of the foods that battles depression? Cashew us have vitamins B-6, B-5 and B-11. Vitamin B-6 aids in lowering depression and anxiety. It also helps in reducing the chances of suffering from homocystinuria and sideroblastic anemia.
4. Rich source of minerals
Cashews are a good source of minerals, such as magnesium, calcium, zinc, potassium, selenium and copper. Magnesium and calcium are crucial for the bones while copper helps in metabolism of iron in the body.
5. Enhances fertility
According to a study, cashew nuts contain zinc, which helps in enhancing fertility in men. It even helps women get comfortable sleep post menopause. It also helps in strengthening body immunity by sustaining the required levels of white blood cells (WBC) in the body.
6. Prevents gallstones
According to a research, women who consume an ounce or about 30 grams of cashew nuts per week had 25 percent lesser risk of having gallstones.
7. Combats macular degeneration
Macular degeneration is an ailment caused due to factors like lifestyle, heredity and environment; it occurs in the retina and affects the vision. Cashew consumption shields the body from this condition.
Apart from the above benefits, cashew nuts also provide the body with antioxidants. It even helps in weight loss as it has got good cholesterol (HDL) and not fats.