'Happily ever after' make a great Bollywood movie, but real life doesn't have happy endings more often than not. Here are some famous Bollywood couples who seemed perfect for each other but broke up eventually:
Rajesh Khanna and Anju Mahendru
The late superstar of Bollywood, Rajesh Khanna was in an affair with actress Anju Mahendru and the two were apparently in a relationship for around seven years before the Anand actor married Dimple Kapadia. Reportedly, Rajesh Khanna and Anju Mahendru were together since their struggling days.
The real reason for their break up is still not known but Mahendru in one of the interviews revealed: "He is a very orthodox man, yet somehow, is always attracted to ultra-modern girls. Confusion was a part of our relationship. If I wore a skirt, he'd snap, why don't you wear a sari? If I wore a sari, he'd say, why are you trying to project a Bhartiya nari look?"
Raj Kapoor and Nargis
No such list will be complete without Raj Kapoor and Nargis' relationship. The time when Nargis met Raj Kapoor, he was already married to Krishna Raj Kapoor. The duo worked together in 16 films and was in love with each other. However, as Raj Kapoor was a family man with wife and children, he decided not to leave his family for Nargis. Later, Nargis found love in the arms of Sunil Dutt when he jumped in to save her life during a fire breakout during the shooting of Mother India.
Sanjay Dutt and Madhuri Dixit
Sanjay Dutt was married to Richa Sharma and the two had a daughter, Trishala. Richa Sharma's untimely death devastated the actor and it was during that time he was linked to the beautiful Dhak Dhak girl of Bollywood. They allegedly got close on the sets of Saajan. However, things didn't last long. Soon after Sanjay's TADA arrest, the relationship rumours and stories died down.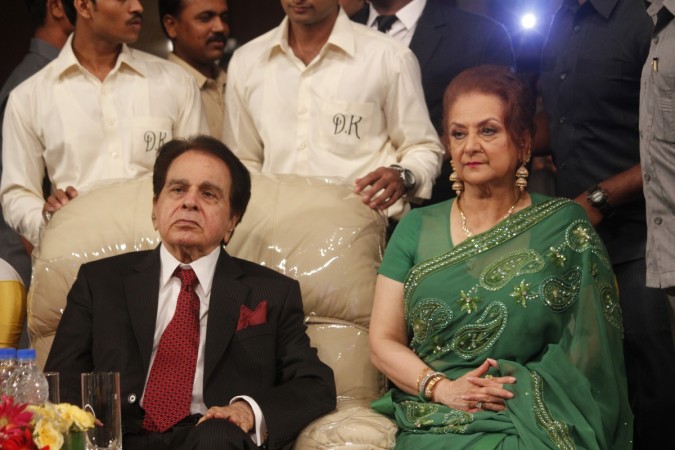 Madhubala and Dilip Kumar
Dilip Kumar was engaged to one of the most celebrated actresses of the time, Madhubala. However, they didn't get married. The actor's ego came in between their relation and later, Maadhubala married legendary singer Kishore Kumar and Dilip Kumar married Saira Banu.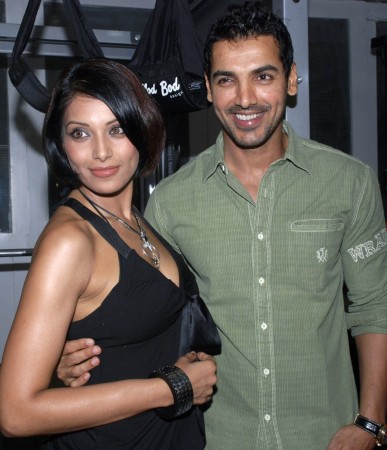 Bipasha Basu and John Abraham
Bipasha Basu and John Abraham were one of the hottest couples of Bollywood. It was disheartening when the duo separated. Both of them knew each other since their modelling days and were dating for eight years. Their relation allegedly broke off after John was clicked with Priya Runchal, a banker from New York.
Later, he secretly married her and tweeted saying, "Wishing you and your loved ones a blessed 2014! May this year bring you love, good fortune and joy. Love, John and Priya Abraham." Bipasha too moved on and married Karan Singh Grover.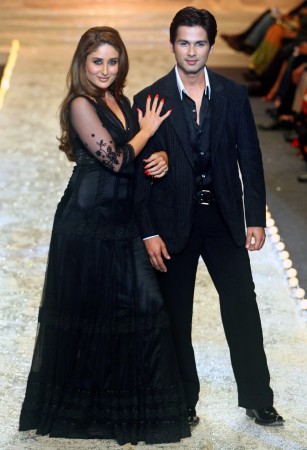 Shahid Kapoor and Kareena Kapoor
Shahid and Kareena Kapoor's relation was one of the most talked about affairs in the industry at the time. Kareena even admitted of making the first move and pushing Shahid into the relation in an episode of Koffee with Karan. The couple, however, broke up after being together for four years. The rumours of their separation started during the time Kareena was shooting for Tashan with Saif in Ladakh. Also, there were rumours of Shahid getting close to his Kismat Konnection co-star Vidya Balan. However, both of them moved on Kareena ended up marrying chote Nawab and now have a beautiful baby boy, Taimur. Shahid on the other hand married a non-celebrity Mira Rajput and have a daughter named Misha.
Abhishek and Karishma Kapoor
Abhishek Bachchan and Karishma Kapoor almost got married but somehow things did not fall in place. In fact, Karishma got engaged to Junior Bachchan on Amitabh Bachchan's 60th Birthday. Suddenly, a few months later the marriage was called off. The reasons where not exactly out but there were a lot of rumours. One of them being the Bachchan family didn't want Karisma to work post marriage and allegedly this made her mother Babita really angry. Later, Karishma went on to marry industrialist Sanjay Kapur and Abhishek married Aishwarya Rai Bachchan.