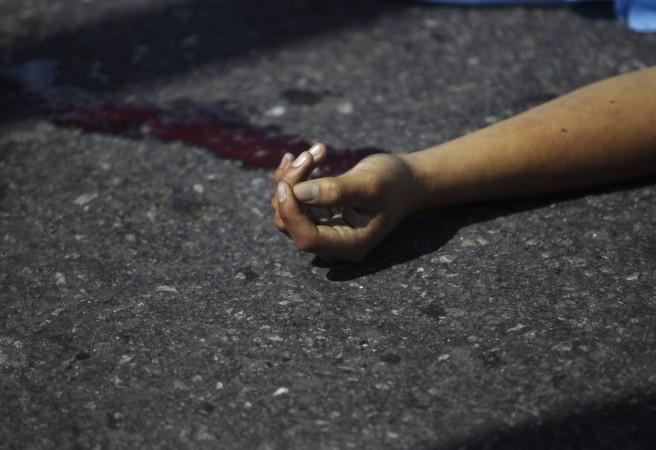 A CCTV footage has emerged that shows an elderly woman left bleeding in the middle of the road as locals turned into mute spectators at Kadakkavoor in Thiruvananthapuram, Kerala.
The security footage shows a 65-year-old woman, a victim of hit-and-run, lying down on the road as vehicles drive past her in Kerala's capital.
The video shows several cars, bikes and even a government vehicle pass by but no one stops to help the woman in distress.
#WATCH Kadakkavoor:A 65-year-old woman hit by a vehicle kept lying injured on a busy road for several minutes, was later taken to hospital in a Police car. The accused driver has been arrested #Kerala (video source: unverified) pic.twitter.com/WAr719Wr7P

— ANI (@ANI) March 28, 2018
The 1 minute 22 seconds long video taken from a security camera shows passers-by not even taking a minute to call the emergency services.
However, at the end of the video, a young man restores faith in humanity as he stops and helps the elderly woman. Soon, a police car also reached the spot following which the woman was rushed to a nearby hospital in the same vehicle.
"We were not informed of this incident. We were just passing the place and stopped by seeing the crowd gather. We rushed her to a local hospital, from there she was taken to the Thiruvananthapuram Medical College yesterday," a police official was quoted by NDTV as saying.
The accused, who was part of the hit and run incident, was soon caught by the cops. According to reports, the police arrested a 20-year-old man who was riding the bike. He also had two pillion riders on the bike when they hit the woman.
In a similar incident from November last year, a reserve sub-inspector succumbed to his injuries in a Secunderabad hospital after being hit by a car in Telangana's Rangareddy district. The car driver who hit the two-wheeler eventually fled the scene. Several two-wheelers passed by the fallen cop but no one stopped to help him.