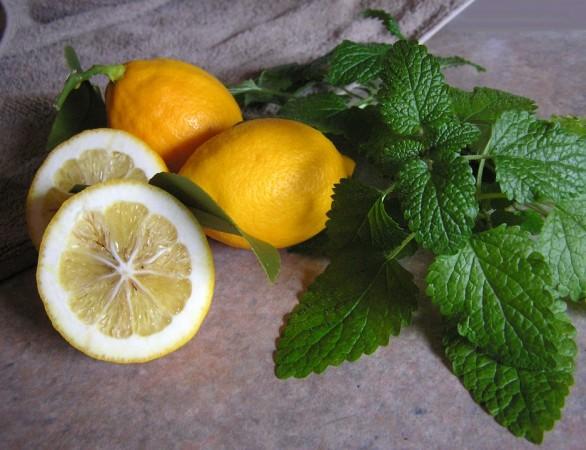 Tanning due to exposure to the sun is a constant problem we face. Though there are a variety of sunscreens available in the market, it is not possible to ignore tanning completely. Morevover, tan lines refuse to disappear.
There is a wide range of products that claim to treat tan, but it can be really confusing to choose one from the lot. In fact, one needs to be careful as there can be side effects to such products as well.
Thus, we believe the best way to get rid of tan is to go back to the basics and use ingredients from our kitchen or garden.
We bring you some tips to treat tan in the most natural way:
Lemon juice
Lemon is a citrus fruit, and the acid in it acts as a skin-lightening agent. So, using lemon juice directly on the tanned areas at least once or twice a week over two-three months can give the best results.
You can also make a pack by mixing one teaspoon honey with a few drops of lemon juice. The ascorbic acid in lemon will de-tan the skin and honey will make the skin smoother and softer.
However, if you have highly sensitive skin, it is better not to use lemon as it can lead to a burning sensation.
Papaya
Papaya acts as natural exfoliator and is also rich in enzymes that can help in reducing the skin tan.
One can use it with honey as well. Papaya mash with honey will give a healthy glow to your skin.
Turmeric
Turmeric works well for de-tanning skin. It can be used with milk as well; the mixture also helps cure sunburn.
All you need to do is add a pinch of turmeric to milk and apply on the affected areas.
Mango
Beauty expert Amyn Manji has told the Times of India: "Mango is beneficial to the health, hair and skin being an excellent source of antioxidants and vitamin C too, which is very essential for healthy, glowing skin. It treats pigmentation effectively and brings the glow back after a tan, improving one's skin complexion."
She added: "In fact, several skincare products have mango as their key ingredient. Mango exfoliates the skin and keeps it hydrated, making it feel nourished and relaxed. The best part is that it suits all the skin types, even the sensitive ones."
All you need to do is mash the fruit, apply it on the skin and rinse off.
Aloe vera
Fresh aloe vera gel is really good for skin. It has soothing agents that also help lighten the skin tone. It also moisturises the skin.
You can use just the aloe vera gel or can even mix it with lime juice.
Tomato and yoghurt
Tomato is a citrus fruit, and the acid in it that acts as a skin lightening agent, while yoghurt acts as a natural soothing agent for the skin.
Using the ingredients together in equal quantities can reduce tan and lighten spots, if applied on a regular basis.