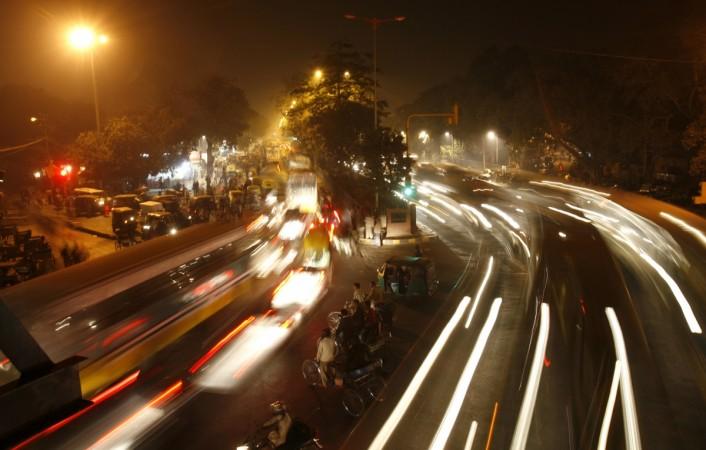 A Chennai-bound Karnataka State Road Transport Corporation (KSRTC) bus rammed into a sport utility vehicle (SUV), Tuesday, March 13, killing four people and the driver of the SUV on the spot. The mishap took place at the Krishnagiri-Hosur road on the Bengaluru-Chennai highway in Tamil Nadu.
The five family members, along with the driver, were returning to Bengaluru from Chennai when the bus coming from the opposite side collided with their SUV. The tyre of the KSRTC bus burst, following which the driver was unable to bring the vehicle under control.
The bus with 13 passengers on board jumped the median and entered the other side of the road colliding with the SUV and another container vehicle.
The driver of the container vehicle, who was heading to Mysore from Cuddalore, suffered minor injuries in the accident. He later filed a complaint against the KSRTC bus driver with the Shoolagiri police.
According to the police, the deceased have been identified as S Shankar, 50, Gubendiran, 51, A Sumathi, 32, G Sumathi, 45, and the driver B Mani, 45. Anand, 43, was rushed to a nearby hospital in Hosur and is undergoing treatment for head injuries, the New Indian Express reported.
The family, travelling in the SUV, belonged to the Laskhminarayanapuram area in Bengaluru and was in Chennai to personally invite a few relatives to attend their daughter's wedding.
The Shoolagiri police started the investigation on Tuesday and later booked the bus driver under IPC Sections 279, 337 and 304 (a), NIE reported.
The Bengaluru-Chennai national highway had been prone to major accidents in the past as well. In a similar accident involving a car-bus collision on January 14, five college students were killed when their car collided with a KSRTC bus. The impact of the collision killed the five passengers on board the car along with the bus conductor on the spot, the Times of India reported.