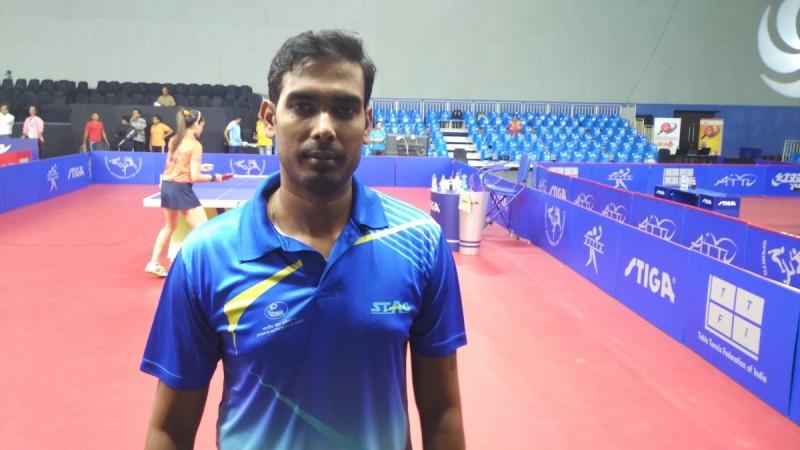 Ahmedabad, September 14: Even after 27 years of international career at the senior level, India's top table tennis player Achanta Sharath Kamal's passion for the sport has not diminished.
At 35, he declared that he is playing at his "best" and wants to continue till 2020 Tokyo Olympics and beyond if body permits.
For the veteran, age is just a number and is inspired by Swiss tennis great Roger Federer's achievements.
Also read: Your guide to Asian Cup TT
With the 30th Table Tennis Asian Cup set to start here tomorrow (September 15) at The Arena by TransStadia, ninth seed Sharath looked relaxed and is ready to take on the best aiming to book a spot in next month's World Cup in Belgium.
Sharath was drawn in Group C with number two seed from Japan, Jun Mizutani (world number eight), South Korean Lee Sangsu (world number 14) and Lin Gaoyun (world number 29).
"I am playing my best table tennis right now," Sharath said on Thursday.
He continued, "I was world no. 32 in 2015 but then I got injured. Post injury I am playing even better than what I was doing. My level of play is better and I am more quiet in my head.
"I am more relaxed now and know what has to be done. Age is just a number. Even (Roger) Federer (at 36) is coming back and winning three Grand Slams. What do you want to say about that?"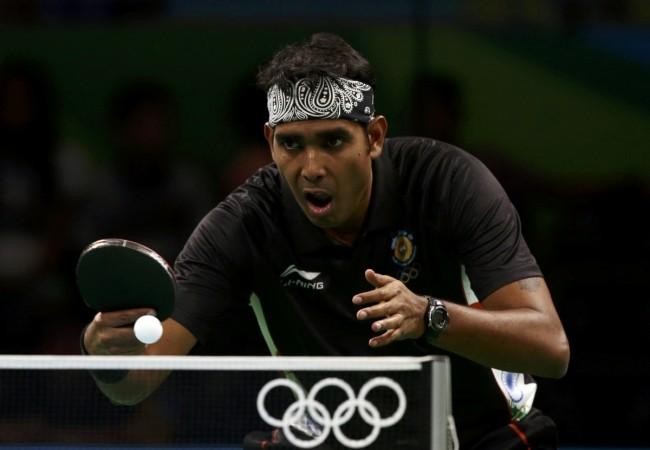 On the Asian Cup draw, he said the first match tomorrow against Korean Sangsu would be important.
"The draw is alright. It could have been better. All are tough players. The first game is most important," he said.
Sharath made his international debut at the senior level in 1990 and has been India's flagbearer in table tennis for more than two decades. He has won Commonwealth Games Golds (Singles, Doubles and Team).
Currently he is ranked 47 in the world and the motivation for him now is to get into top 30. His highest ranking was 32 in 2015.
"That is the only target (top 30 in the world) that I haven't reached until now. That is what is keeping me motivated. I just like to play. Of course there is a lot of pressure.
"There are lot of expectations and lot of family sacrifices. It is not very easy. The result is just the tip of the iceberg. What goes through behind, the sacrifices, are not seen," the Tamil Nadu player said.
Sharath, who became father of a baby boy recently, is looking forward to play in front of home fans.
"Yes of course, I am looking forward to home crowd support. Playing in India has always been nice. I have always performed well at home. I hope this time also I do well," he said.
He was satisfied with his performances so far in 2017.
"Since the beginning of the year I have been playing very well. I won the Nationals after a long time. I played the semi-finals in Indian Open. In World Championships I entered the round of 32. This tournament (Asian Cup) is a milestone one.
"It is a ticket to the World Cup. If I enter the quarter-finals, I stand a very good chance. And playing at the World Cup could take me to the top 30 in rankings. A lot of things depend on this tournament now. Mostly it depends on the first match tomorrow morning."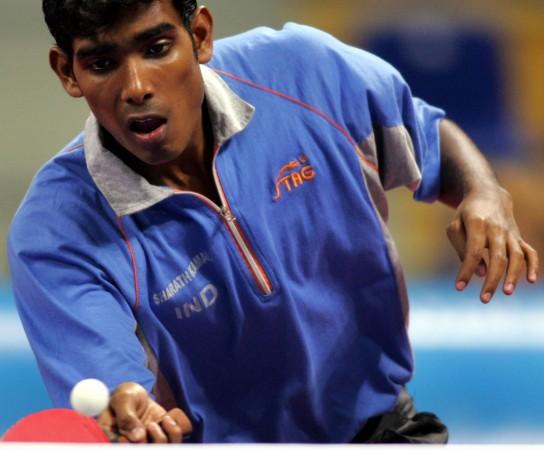 Sharath feels he can beat the best in Asian Cup. "Asian Cup is the tournament where the best (in the continent) play, it is very hard to win a match especially in my case where I am in the top 12 of the tournament. Nevertheless I have beaten these players. I am looking forward to these kind of top quality matches," he said.
According to him, hosting big events like Asian Cup will contribute to the growth of the sport in India.
"These kind of big events help the sport in India. First thing is many people don't see us playing international matches. So this is a big opportunity for them to see and experience what it takes to be at an international arena. People can see what the standard is and how the tournaments are being organised."
Ask him about retirement and he doesn't want to put a date on it. Now he wants to take it year by year till the 2020 Olympics in Japan.
"I don't know (how long I will play). I am taking it year by year. Now the goal is 2018 Commowealth Games. I want to win gold. Then I would think about 2020 (Olympics in Tokyo). Olympics 2020 is the maximum I am thinking about now. With family and everything, body has to be fit and mind has to be in good shape. I am taking it step by step. I am not thinking about playing till 2024 or nothing of that sort. Taking it step by step," he said.
Sharath opined that table tennis in India grew after the hosting of 2010 Commonwealth Games in New Delhi.
"In 2010 Commonwealth Games (New Delhi) we had a lot of funding. The youngsters who are doing well now are part of that system. They got exposure and from there the kids have come to play at international arena. Back when I was a youngster I had to go to Europe (to get that kind of exposure). Now these kids have the support of the system and are also playing abroad. With good system and clear funding we can also be there at the top level," he said.
Sharath Kamal made his international TT debut at the senior level in 1990. He has won gold medals (singles, doubles, team) at Commonwealth Games. He has represented India at 2004 (Athens), 2008 (Beijing) and 2016 (Rio de Janeiro) Olympics. He played at 2006 Asian Games in Qatar. His highest ranking so far is 32, in the year 2015. He is world number 47 now.