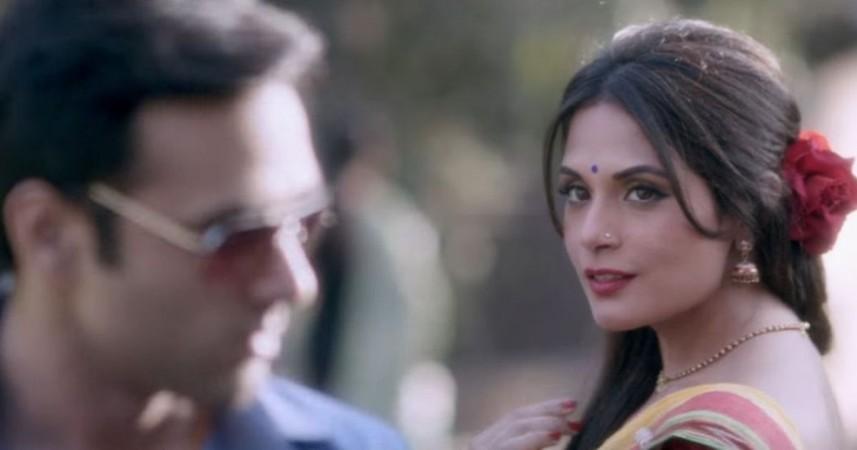 The film 3 Storeys, starring Pulkit Samrat, Richa Chadha, Renuka Shahane, Sharman Joshi, Masumeh Makhija, and debutants Ankit Rathi and Aisha Ahmed, is releasing on March 9, and film critics are already going gaga over it.
A special screening of the film for celebrities and critics took place March 7. The movie received thumbs up from the critics for its brilliant performances and gripping storyline.
The film is set around a middle-class community in Mumbai and takes a close look at a few intricately intertwined lives, making you wonder about people's "real" faces. The movie is produced by Priya Sreedharan, Ritesh Sidhwani and Farhan Akhtar.
Here is what critics and celebrities have to say about the film:
Umesh Punwani from Koimoi.com wrote, "All said and done, this movie is for those who enjoy suspense thrillers. Keep your expectations in control and you'll surely get worth your ticket price. Renuka Shahane will surprise you and on an average, you'll like at least one story of all the three."
Saibal Chatterjee from NDTV wrote, "Considering all the beginnings and endings, comings and goings, and hopes and setbacks that constitute 3 Storeys, the film could have done with a stronger culmination. It meanders to a close, leaving the audience more flummoxed than intrigued."
Rohit Bhatnagar from Deccan Chronicle wrote, "Watch 3 Storeys for an unconventional treatment and short length which is rare in Hindi movies."
Shubhra Gupta from The Indian Express wrote, "Everyone plays it quite competently, despite the predictable beats."
Mayank Shekhar from Mid-Day wrote, "This one is more like Dus Kahaniyan, if you may, only less exhausting, since lengths of films don't matter as much as moving from one experience to another, without much of a breather, does."
Kunal Guha from Mumbai Mirror wrote, "3 Storeys is a far cry from most mysteries and even while some of its turns and twists can be predicted, it manages to hold your interest and attention for a large part of the film. Something one can barely say of most films today."
Nandini Ramnath from Scroll.in wrote, "Mukherjee directs his cast well and creates a convincing middle-class milieu, but the hothouse of desire, deceit and death that Mayanagar supposedly represents simply does not emerge from the lightweight and toothless material."
Simplicity is the Best = #3Storeys
Such a beautiful film.. touches ♥ with superb Screenplay n Brilliant performances by Each n Every Performer ?♥️?? thanks Makers for Great Eve ??

Must watch, you will connect with it.#RjAlok

— RJ ALOK (@OYERJALOK) March 3, 2018
Bahut baar jisko hum sach maan lete hain,it may not be the truth.V feel v can predict what's gonna happen next but the story teller may have some other idea.#3Storeys is a quirky entertainer with a brilliant performance by Renuka Shahane.Richa Chadha is spirited. pic.twitter.com/d9UX9sVAKs

— Faridoon Shahryar (@iFaridoon) March 6, 2018
#3Storeys is such a riveting watch; a delicious platter of engaging stories that keep you hooked till the last frame! My pick from the lot is the twisty narrative featuring @renukash & @PulkitSamrat. Left me quite impressed. Take a bow, team!

— Madhuri Prabhu (@madhuri_05) March 4, 2018