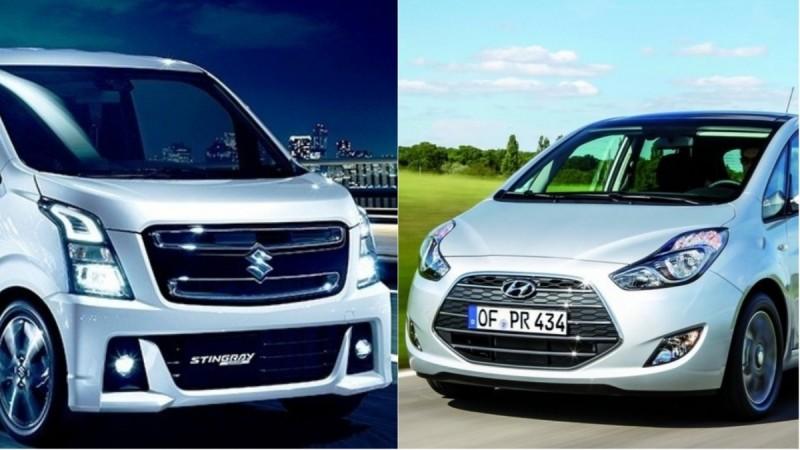 New WagonR and Santro will feature upright tallboy design
2018 Maruti Suzuki WagonR will be a cosmetic and feature upgrade
The new Santro currently under development is called Family Design Concept
Automobile companies in India are known to make the best out of the festive season (September to November). The vehicles sales will see a huge spike during this season and automakers usually schedule their big car launches between October and November. This year is also no exception as two major car models are in the line-up.
Maruti Suzuki has been preparing the copiously reworked 2018 WagonR hatchback for festive season launch. 2018 WagonR has already been spotted sans camouflage and it confirms the 'tallboy' design of the car is intact. The term tallboy may prompt you to think about the Hyundai Santro. It was the first car that came to India with upright design back in 1998. Interestingly, Hyundai may bring back the iconic nameplate to the all-new hatchback as it is planning the launch in the upcoming festive season.
Both new WagonR and Santro will have a starting price below Rs 5 lakh and they will feature the tallboy design. This also tells us that a new battle between India's largest and second largest carmakers in the entry-level hatchback segment is going to start.
2018 Maruti Suzuki WagonR
The silhouette of the WagonR will not undergo any massive changes. At the front, four slat chrome grille will be a new addition and it will be complemented with slim wrap-around headlamp units. At the rear, new WagonR will come with LED tail lamps neatly integrated into the pillar. The number plate at the rear will move from boot lid to rear bumper like the previous versions of the WagonR. Both the front and rear bumper will be reworked adapt new changes.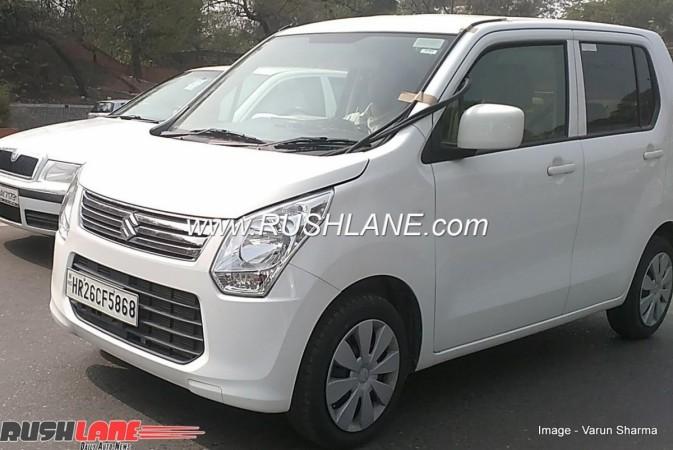 Maruti Suzuki is expected to carry over current engines of the WagonR in the new version as well. The WagonR is powered by a 998cc, three-cylinder K10B petrol mill that develops 67bhp power at 6,500rpm and 90Nm torque at 3,500rpm. The mill is offered in five-speed manual and five-speed AMT gearbox options.
2018 Hyundai Santro
Hyundai currently calls the new Santro project as the "Family Design Concept." Reports claim the all-new Santro will be a feature-packed car. It will get a semi-digital display, driver-side airbag as standard, a touch-screen infotainment system on the top-spec variant and ample storage spaces inside the cabin. Fog lamps, alloy wheels, reverse camera and LED tail lamps are also expected as part of the package.
The new Santro will be based on the previous-generation i10 hatchback. Hence, it is also expected to use the 1086cc petrol mill that powered the i10. Hyundai will rework the engine to make it BS-VI compliant, because the standard comes into effect in April 2020. The mill is expected to develop nearly 70bhp of power and 100Nm of torque.