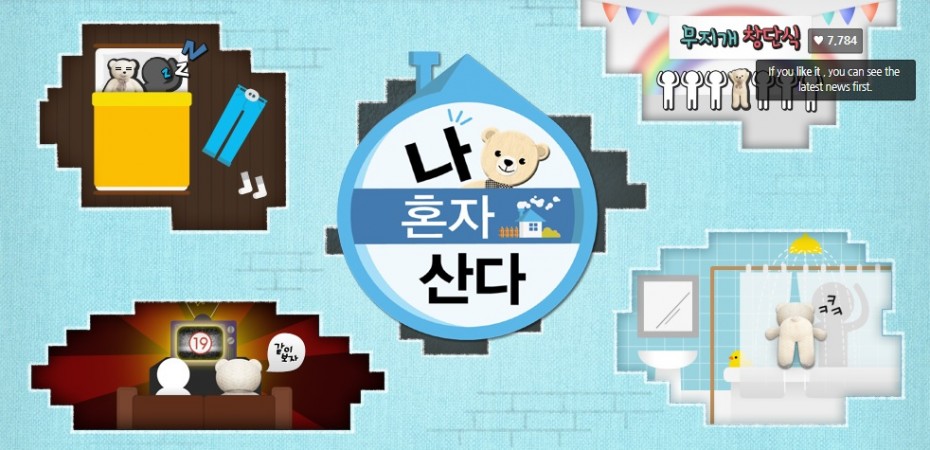 The winners of the 2017 MBC Entertainment Awards have been announced. Popular variety show I Live Alone bagged eight awards, including the grand prize.
I Live Alone cast member Jun Hyun Moo said it was a great night for the cast and crew of the show. During his acceptance speech, the 40-year-old television personality thanked the producers of the variety show and his agency for their support.
"Everything feels like a dream and I can't believe it. I hope MBC will walk the flower path once again this year. I hope that a warm spring breeze will also soon blow upon my hometown too," Soompi quoted him as saying.
Also read SBS Drama Awards 2017 nomination list: Uhm Ki Joon will compete with Ji Sung for grand prize
Check out the complete winners list below:
Grand Award: Jun Hyun Moo for I Live Alone
Variety Program of the Year Award: I Live Alone
High Excellence in Variety Award: Park Myung Soo for Infinite Challenge and All Broadcasts of the World as well as Park Na Rae for I Live Alone
High Excellence in Show/Sitcom Award: Kim Gook Jin for Radio Star and Section TV
High Excellence in Radio Award: Park Joon Hyung and Jung Kyung Mi for 2 O'Clock Hurray
Excellence in Variety Award: Yang Se Hyung for Infinite Challenge, Super Junior-M's Henry for I Live Alone and All Broadcasts of the World as well as Han Hye Jin for I Live Alone
Excellence in Show/Sitcom Award: Kim Hyun Chul for King of Masked Singer and Park Han Byul for Borg Mom
Excellence in Radio Award: Yiruma for Golden Disc and Seo Kyung Seok for Women's Generation
Rookie Award for Variety: Han Chae Young for Wizard of Nowhere and Lee Shi Un for I Live Alone
Rookie Award for Show/Sitcom: Seol In Ah for Section TV and Kai for King of Masked Singer
Rookie Award for Radio: Jung Yoo Mi for FM Date and Moon Chun Shik for Now Is the Era of Radio
MC Award: Lee Sang Min and Lee Jae Eun for Section TV
Best Teamwork Award: Wizard of Nowhere
PD (Producing Director) Award: King of Masked Singer
Screenwriter of the Year Award: Lee Kyung Ha for I Live Alone
Popularity Award: Han Eun Jung and Block B's P.O for Living Together in Empty Room
Best Couple Award: Park Na Rae and Gian84 for I Live Alone
Special Variety Award: Yoon Jung Soo for Wizard of Nowhere
Special Sitcom Award: Yang Dong Geun for Borg Mom
Special Radio Award: Yang Ji Woon for Home Run Start and Park Yoon Kyung for 57 Minute Traffic Report
Special Music Show Award: Sohyang for King of Masked Singer
Special Current Events and Culture Award: Lee Jae Eun for MBC Live Tonight
Writer of the Year in Radio Award: Lee Yoon Yong for Park Joon Hyung and Jung Kyung Mi's 2 O'Clock Hurray
Radio Lifetime Achievement Award: Childfund Korea and Im Shin Hyuk
Writer of the Year in Current Events and Culture Award: Jang Eun Jung for PD Notebook
Lifetime Achievement Award: Kim Gook Jin, Kim Gura, Yoon Jong Shin and Super Junior's Kyuhyun for Radio Star