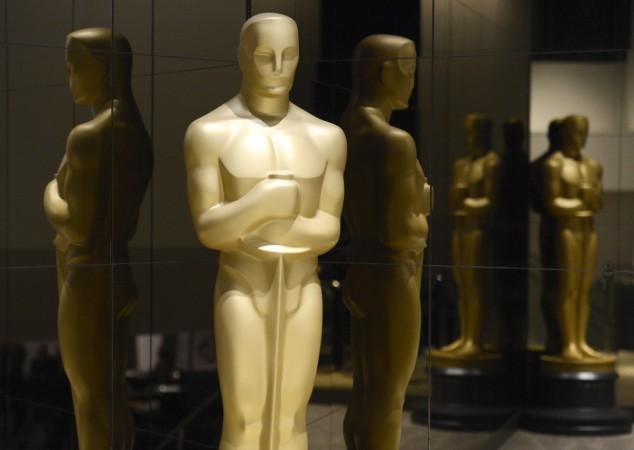 Shortly after the 2015 Academy Award nominations were announced on Thursday morning, social networking sites went into a frenzy as the acting nominees lacked a coloured person.
This year's Academy Awards are being called the whitest Oscars in nearly two decades, giving rise to #OscarsSoWhite hashtag on microblogging site Twitter.
American Baptist minister and civil rights activist Al Sharpton has expressed his disappointment in all-white list of nominees, and he told the media that he has called an emergency meeting to address the issue.
"The movie industry is like the Rocky Mountains, the higher you get, the whiter it gets," Sharpton said in a statement, according to Yahoo. "I have called an emergency meeting early next week in Hollywood with the task force to discuss possible action around the Academy Awards."
Twitterverse and movie experts are also unhappy that "Selma," one of the best movies on American civil-rights movement as per critics, only received two Oscars nods while "American Sniper" received six nominations.
"Of course, then, it should come as no surprise that Selma is a film from an upstart visionary young black woman named Ava DuVernay while American Sniper comes from Hollywood's favorite old white guy. Congratulations, Clint Eastwood!" wrote Kevin Fallon of The Daily Beast.
Another sad fact is that all the five directors and 14 screenwriters nominated in this year's Oscars are all men. The last time this happened was in 1999, reports stated.
Check out the acting nominees below:
Best Actor
Bradley Cooper for "American Sniper"
Benedict Cumberbatch for "The Imitation Game"
Michael Keaton for "Birdman"
Steve Carell for "Foxcatcher"
Eddie Redmayne for "The Theory of Everything"
Best Actress
Marion Cotillard for "Two Days, One Night"
Reese Witherspoon for "Wild"
Felicity Jones for "The Theory of Everything"
Rosamund Pike for "Gone Girl"
Julianne Moore for "Still Alice"
Find below some Twitter reactions to the lack of diversity in this year's Oscars nominations.
AND THE NOMINEES ARE: White Person White Person White Person White Person and finally, White Person #OscarNoms

— YeaYouRite (@YeaYouRite) January 15, 2015
Golden statuette?? Paint that Oscar statuette white. It's not golden when you consistently ignore one gender and other races. #OscarNoms — Omar Moore (@popcornreel) January 15, 2015
#OscarsSoWhite that even The Lego Movie didn't get nominated for Best Animated Film because Morgan Freeman voiced a character.

— Shaun King (@ShaunKing) January 15, 2015