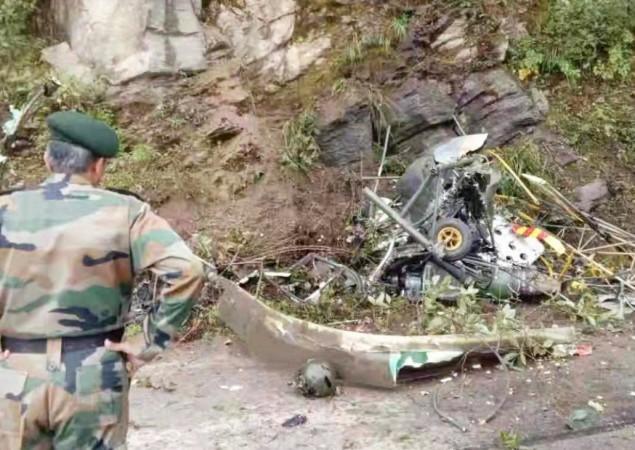 Two pilots died after an Indian Army helicopter crashed in Bhutan on Friday (September 27) afternoon.
According to reports, one of the pilots was a Lieutenant Colonel while the other was a Royal Bhutan Army pilot training with the Indian Army. The single-engine Cheetah helicopter crashed into a hill near Khentongmani, Yonphula, in Trashigang area due to thick fog.
Indian Army Spokesperson, Col Aman Anand said that the incident took place near Bhutan's Yonphulla airport at 1 pm. The IAF chopper was en route from Khirmu (Arunanchal Pradesh) to Yonphula on duty. It went out of radio and visual contact soon after 1 pm.
"The names of the two victims would be released in accordance with the standard practice of informing and counselling the next of kin first," he added.
Ground Search and Rescue (SAR) operation was launched immediately fromYonphula. The wreckage has been located. Indian Air Force and Army Helicopters SAR were also launched, from Misamari, Guwahati and Hashimara.
(Awaiting further details.)