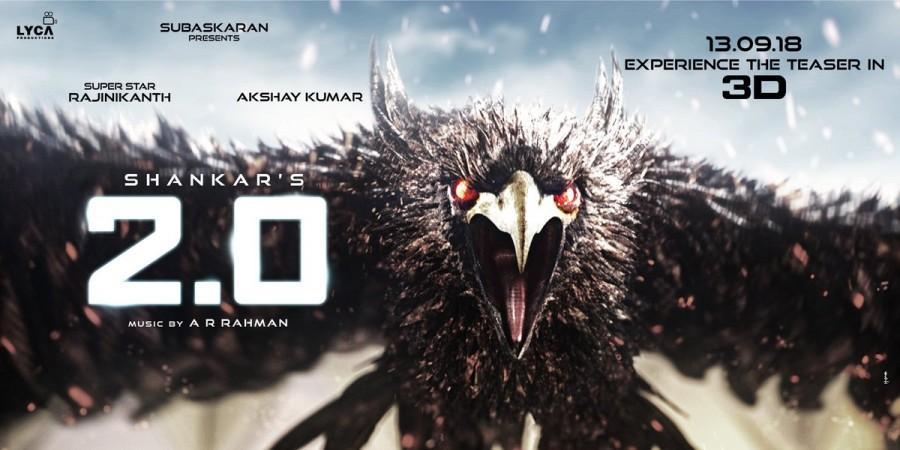 The teaser of Shankar's movie 2.0 starring Rajinikanth and Akshay Kumar is getting mixed reviews. The people who watched in 3D are bowled over, while its 2D version released on YouTube has upset some viewers.
The film 2.0 is the most awaited Indian movie and it is made with a record budget of Rs 350 crore. The movie has been shot using the latest 3D camera and has a huge amount of special effects. The viewers were eagerly waiting to watch its first look video.
The makers have released its teaser as a treat on the occasion of Ganesh Chathurthi. It is also being screened in cinema halls with new releases.
The teaser of 2.0 has wowed most of the audience, who could not stop raving stunning VFX, Rajinikanth and Akshay Kumar's looks and mind-blowing background score. But some, who watched it on YouTube, are apparently not happy with its 2D version and say that it does not give the thrilling experience.
The viewers, who watched its 3D version, advised others to watch it in cinema halls to get the real feel.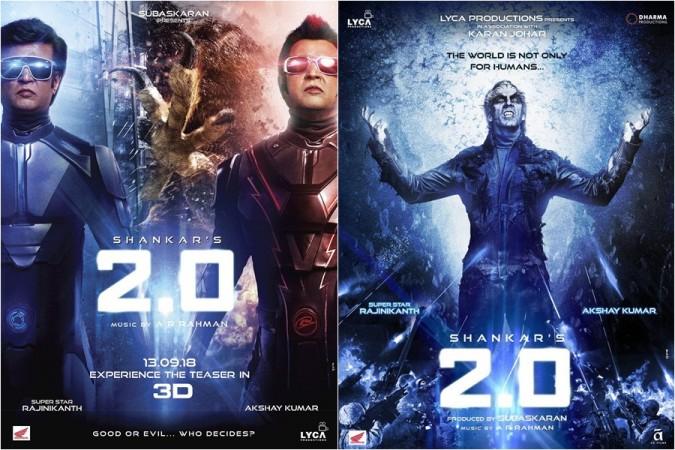 B. Rohith Kumar @rohithkumar_19
Makers are doing a huge mistake, the film #2Point0 is shot directly in latest 3D camera, so the VFX will look very natural in 3D and not good in 2D, but the indian screens has limited 3D screens and huge 2D screens #2Point0Teaser #Rajinikanth #GaneshChaturthi
Man of Justice‏ @SuperGops
The movie is Shankars pet project...hes given it years from his peak career phase....we are talking about 2d effects of a 3D movie on youtube...and not his mindblowing vision...Guy deserves a better audience....like many indian directors #2Point0 #2Point0Teaser #2Point0Mode
Sachin‏ @sachin258
Actually Watching In 3D Was Totally Different !It Was 10 Times Better Than YT Version . Every Shot Was Crystal Clear In 3D #2point0Teaser
Nikilesh Surya‏ @NikileshSurya
I see a lot on a twitter complaining about the #2Point0Teaser Guys you got to watch it in 3D!! It's awesome!! @shankarshanmugh The genius