Science fiction movies are a delight to watch when made with a strong plot, and if it involves excellent VFX, it is even better. But no amount of visual effects can save it if the content is poor, and the same happens with 2.0.
STORYLINE
An entire city goes on a panic mode after all the mobiles phones mysteriously fly off to the sky and go missing. Vaseegaran (Rajinikanth) along with some other scientists, police officials and the Home Minister (Adil Hussain) start with their brain-storming sessions to unearth the mystery.
While the team is still trying to figure out the root of the menace, a top minister, a mobile phone vendor and a big businessman get brutally killed by an evil force. Soon a monstrous bird made of thousands of cell phones attack the city, but fortunately Chitti, the robot has been reinstalled to save innocent lives.
It does not take much longer for Vaseegaran and Chitti to discover that the evil force is none other than an ornithologist, Pakshi Rajan (Akshay Kumar), who had committed suicide a few days ago. Yes, the antagonist is actually a ghost. To know why he kills himself and now wants to kill everyone who uses mobile phones, you have to watch the movie.
Vaseegaran and Chitti fail to stop the evil spirit, following which the scientist with help from another robot Nila (Amy Jackson) revive notorious Chitti 2.0 in order to defeat Pakshi. Rajni fans will be happy to know that there is another mini version of Chitti in the movie.
PERFORMANCES
This is one movie where there is no scope for any actor to showcase much of acting skills. It is all about visual extravaganza, fictional technologies and high-end action sequences. Nonetheless, Rajinikanth playing multiple characters that will be liked by his fans.
The 2.0 version of Chitti is somewhat entertaining at certain portions. Akshay as the evil Pakshi tries hard to look scary, which he succeeds in a few scenes. Amy as a pretty looking robot does not have much to add to the plot. Other supporting stars has very minimal screen presence.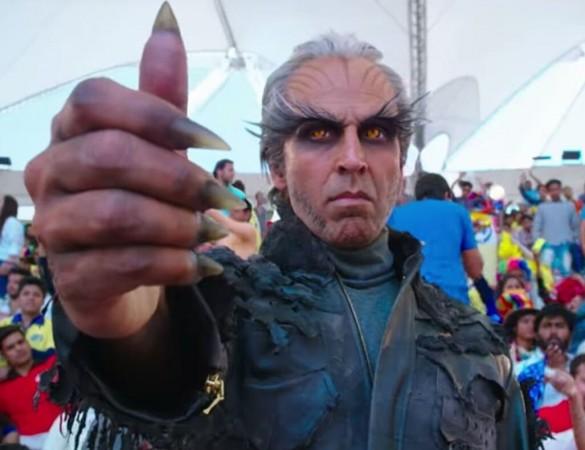 POSITIVES
One good thing about 2.0 is the VFX. The visuals look stunning, especially on the giant killing bird, but that's about it. Some of the action sequences are entertaining to watch. And the movie has a good message at the end.
NEGATIVES
The script of the movie is the biggest drawback. Presenting the antagonist as a ghost in a science fiction movie is a big turn-off. There are series of childish events, which cannot miss your attention. For instance, the evil spirit gets inside Vaseegaran's body and is able to transform himself into almost everything including becoming a mammoth sized body of mobile phones, multiple birds, and what not. 2.0 is too funny to be called a science fiction. It has a weak plot, over the board turn of events, and a poor climax.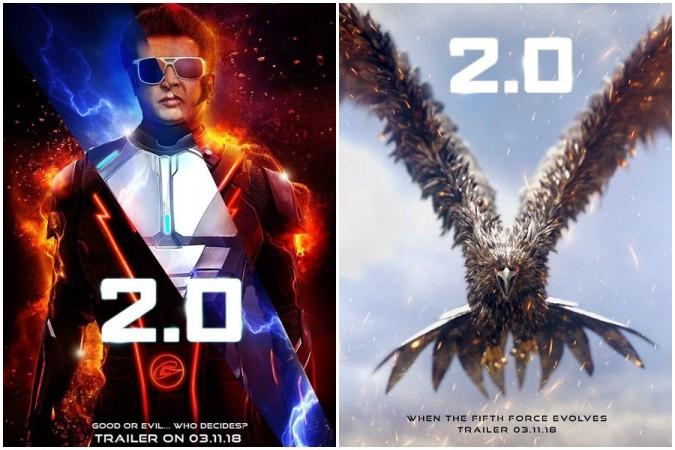 VERDICT
2.0 is blessed with some good visuals, especially involving the gigantic angry bird, but that's about it. Shankar's directorial may entertain kids, but it is less likely to impress the larger audience. The budget of Rs 543 crore could have been utilized in a better way.