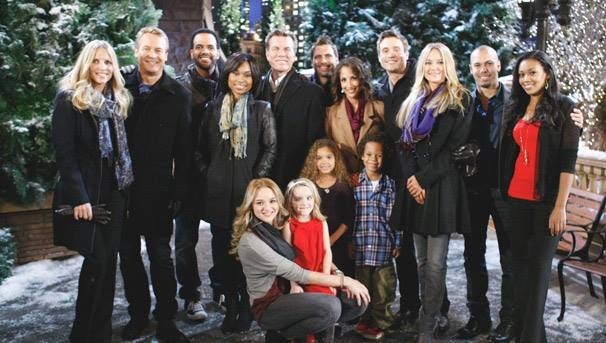 "The Young and the Restless," CBS' long-running soap opera, is looking to replace Michael Muhney's character of Adam Newman, two months after he left the show.
In January, Muhney's character of Adam was shown to have met with an accident and died. But since then, several hints have indicated that the character is alive, and now producers are in the lookout for a suitable actor.
"There are active auditions going on to replace Michael Muhney's character as Adam Newman," a source told Radar Online. "Producers haven't found the best actor yet to fill the role. It's important that the role be filled by someone the audience will grow to love."
"There are storylines being written about Adam and the character is now central to the show."
Muhney was fired from the show in December, and soon reports emerged that he had sexually assaulted his co-star Hunter King. He is said to have groped her on at least two times, and he addressed the allegation on Twitter saying, "Benjamin Franklin said it best, Believe none of what you hear and half of what you see."
Reports have it that show producers are looking for someone who wouldn't land the show in a controversy due to their behavior.
"One thing is certain, the next actor that will portray Adam Newman, won't have the ego or chip on the shoulder that Michael had. If there is even a hint of diva behavior, or drama, the role won't go to that person. Period. Everyone wants to move on from that disaster," the source added.
But it appears that the fans aren't ready to let go of Muhney. Microblogging site Twitter is abuzz with "The Young and the Restless" fans requesting producers to bring back Muhney on the show, as they believe that he cannot be replaced.
"Might find someone to act the part of Adam Newman, but Michael Muhney can't be replaced. Good luck from a former viewer," a fan wrote, while another added: "We want Michael Muhney back!! U know this man is the best character on that show! Adam Newman!"
Meanwhile, a section of fans are also eager to see who the new Adam Newman will be. Trevor Marshall St. John, who essays the role of Dr. Whitmore in "The Vampire Diaries" seems to be a popular choice.
Chris McKenna, who played the role of Joey Buchanan on ABC's daytime soap opera "One Life to Live," is another option. Speculations are rife that McKenna will be introduced as a new character on the show, but later on it will be revealed that he is Adam Newman. This gap is to give fans a chance to adjust to McKenna as the new Adam Newman.
McKenna's name was thrown in the ring after he tweeted in January that he had visited the sets of "The Young and the Restless," but refrained from divulging much details about his reported meeting with "The Young and the Restless" show producers.
"Waiting to talk to cbs tomorrow before I comment further. There was no Internet last time I did daytime! Whole new world..." McKenna wrote.