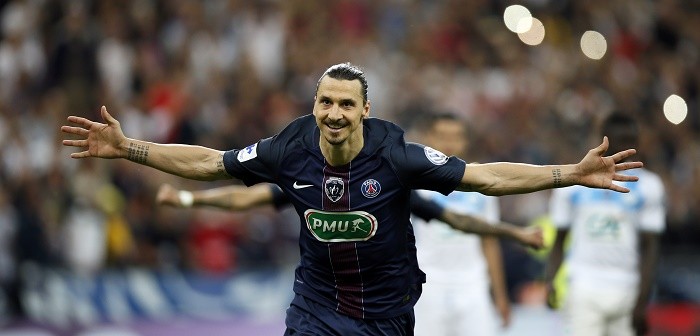 With Jose Mourinho set to become the next manager of Manchester United, reports have suggested the Portuguese will be handed a transfer wallet of 150-200 million to make new signings for the next season.
According to a report in the Daily Mail, Sweden international star striker Zlatan Ibrahimovic could join Manchester United in the next few days, if Mourinho completes his move to the Red Devils.
Mourinho wants Ibrahimovic to join Manchester United, as the latter is a free agent after his contract with Paris Saint-Germain (PSG) expired at the end of the season.
The Red Devils are likely to pay Ibrahimovic a signing-on fee of £8million and a staggering wage of £200,000-a-week. It is likely that the 34-year-old will sign a one-year contract with United, with an option of extending it by another year.
Mourinho and Ibrahimovic have worked together at Inter Milan, and it is believed that the superstar is keen on working with his former boss again at Manchester United.
But, United will not be featuring in Champions League next season and thus it will be a little difficult to lure other star players to join. In this case, though, Ibrahimovic is entering the final phase of his decorated career, and he sees Manchester United as an opportunity to make his mark in the Premier League.
If Ibrahimovic agrees to join Manchester United, he will lead the attack along with Marcus Rashford and Anthony Martial. This would also mean that Wayne Rooney could drop back into the midfield position, or play as a No.10.