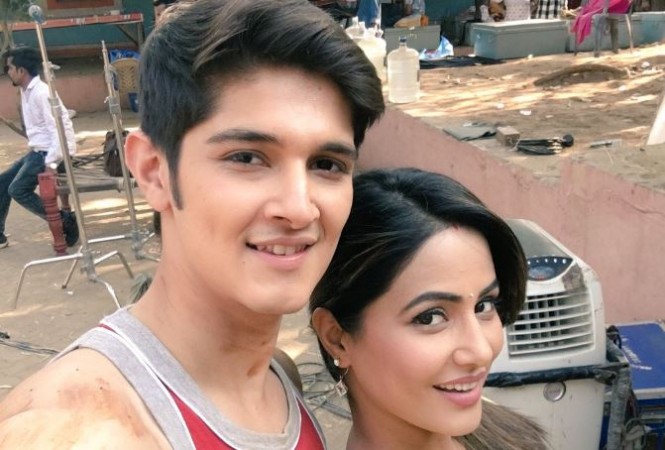 Post-leap, "Yeh Rishta Kya Kehlata Hai" is essentially revolving around Naira (Shivangi Joshi). Naira lives in Rishikesh under a different identity, while her mother Akshara Singhania (Hina Khan) has been leaving no stone unturned to search for her.
In the recent episodes, Akshara was seen leaving for Rishikesh, while Naksh (Rohan Mehra) confronted Naitik (Karan Mehra) for not supporting Akshara in her mission. It was reported earlier that Akshara would succeed in her search for Naira, and would convince the latter to return to the family. The mother-daughter duo would have several hit-and-miss moments before they come face to face at an Ashram.
While the viewers must be eagerly waiting for the sequence, according to an India Forums report, although Naira will accompany her mother to the Singhania house, surprisingly, she will not be happy reuniting with any family member. On the other hand, Naksh (Rohan Mehra), Naitik (Karan Mehra) and others will be seen celebrating the happy moment.
With this, it appears like the makers have in store a lot of interesting twists for its viewers after Naira's return to the Singhania family. Further, there were reports that in the upcoming episodes, the viewers would be shocked to learn that Naman (Anshul Pandey) was aware of Naira's whereabouts all these years. Naman, who is an established businessman, would turn the villain for the Singhania's family. Surprisingly, he had kept Naira's whereabouts a secret so as to take revenge from Akshara.
"I am the one who knows everything about Naira, but to take some kind of revenge from Akshara (Hina Khan), I don't tell anybody about her. The secret of Naira is kept between me and my wife Karishma," Anshul had told Indo-Asian New Service (IANS).