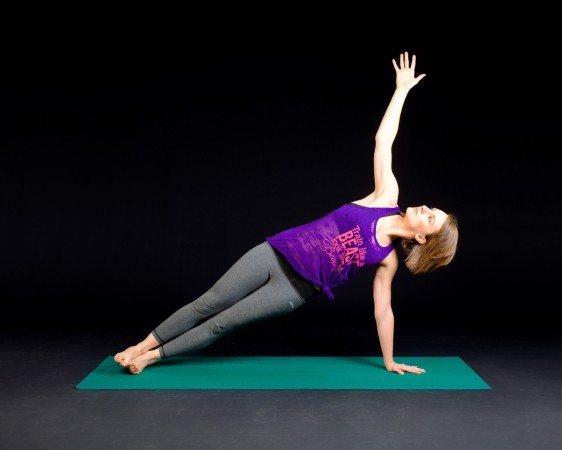 When Alan Sorrentino wrote into his local paper in Barrington, RI, railing against women over 20 who wear yoga pants, little did he expect to find a crowd of women turn up outside his home wearing...you guessed it...yoga pants.
The impromptu 'Yoga Pants Parade' on Sunday afternoon saw hundreds of people walking past the letter writer's house — and a few death threats, according to the author, who said he had only intended satire.
"To all yoga pant wearers, I struggle with my own physicality as I age," wrote Alan Sorrentino, 63, in the letter published by the Barrington Times last week. "I don't want to struggle with yours."
The letter, which said adult women wearing yoga pants in public was comparable to men wearing Speedos to the grocery store, went viral. The backlash was immediate, passionate, and international.
According to the Barrington Times, some of the people at the event toted poster board signs, sharing their anger toward Sorrentino's words. Marchers said the local man had no right to tell them what to wear or how to dress.
Jamie Patrice helped organise the parade. She said people from far and wide — including her sister who lives in Brooklyn, NY — made the trip to Barrington to participate in the parade. She said she called Sorrentino to invite him to march, but he offered some rude comments instead.
The event did feature at least one minor confrontation — an older man was spotted asking a marcher why she believed to have the right to bully and harass Sorrentino. The woman dismissed the man's comments and continued her walk, the Times reported.