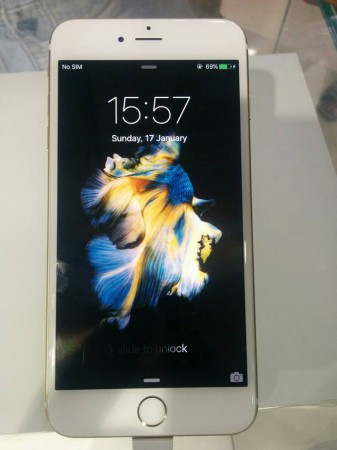 Reports on Apple's upcoming iPhone 7 hitherto have suggested that it will wear a new look with noticeable design change, but it now appears that it will be just a replica of the iPhone 6 and 6s, except for some minor changes.
The iPhone 7 will be very similar to iPhone 6 and 6s in design, reported Macrumors citing a reliable source. However, it added that the upcoming next-generation device's camera will be flush to the back unlike the protruding one in its predecessors. The antenna band in the rear will also be discarded though the ones at the top, bottom and sides will remain.
It was reported that the iPhone 7 will have a new design – slimmer and bigger display. Some reports claimed that Apple's upcoming flagship device will measure between 6.0 and 6.5 mm in thickness, compared to 7.1 mm seen in iPhone 6s. It was also reported that the company will discard its iconic Home button in the new device, which means it will have a bigger display with the same dimension.
A patent titled "Electronic Devices With Housing Port Shutters" filed by Apple also has sparked off speculations that the iPhone 7 may have a new design. It is about ports for speaker and microphone having shutters to prevent intrusion of contaminants inside the device.
Apple is mum on its upcoming flagship device like in the past, but reports have suggested that it will be unveiled along with its bigger sibling -- iPhone 7 Plus -- in September this year. There are also reports that the device could come as early as June or July, but it seems unlikely as the company is reportedly planning to announce its new 4-inch iPhone 5se on 15 March.
Several reports have claimed that the iPhone 7 will be powered by an A10 chip, come packed with a 2GB/3GB RAM, house a camera that is capable of taking pictures of DSLR quality and screen protected by sapphire glass.
However, Apple is yet to reveal any detail about its iPhone 7 and it is unlikely to in the past.